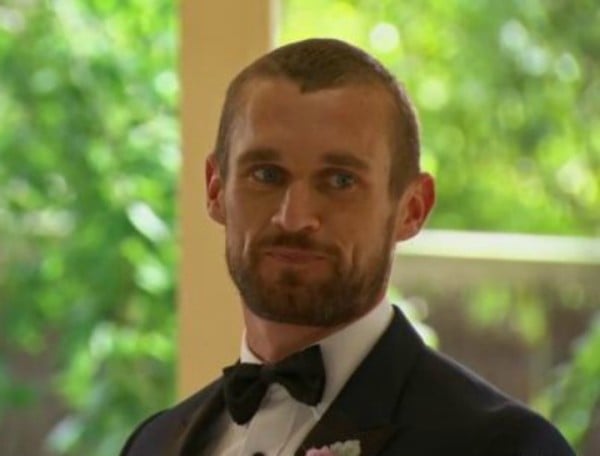 When Jono disapprovingly muttered 'oh, s**t' under his breath upon seeing his new wife, we thought he probably wasn't a very nice person.
When he referred to her as 'woman' throughout their wedding reception, we thought he might be a bit of a wanker.
When he repeatedly told the camera's that Clare, who, by the way, seems like a genuinely awesome person, was 'not what he ordered', we thought he might be a bit shallow.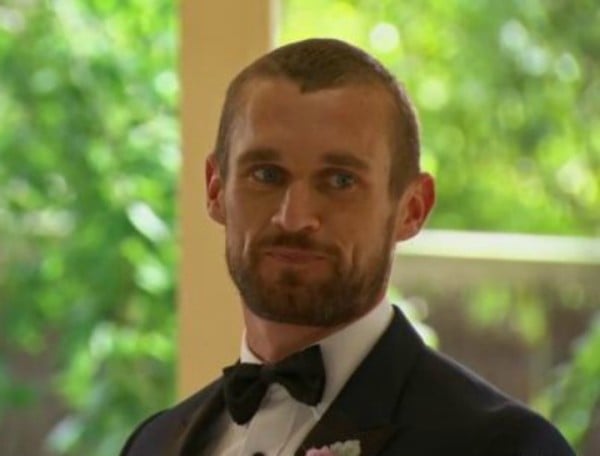 When he threw a tantrum on Monday night's episode because he was scared of crocodiles, we thought he seemed pretty immature.
But it was his behaviour on last night's episode that sealed the deal: Jono is officially the WORST human I've seen on TV in a really, really long time.
And there's one person in particular who I bet is nodding along, thinking 'I told you so': Clare's intuitive dog, Dutchie. Here's a hint: if you invite a potential partner to your place, and your dog barks at them, you need to trust your dog.