"I think it's as close to death as you can be in sport."
In sport winning is what it's all about, unless love takes priority.
If you want to have your spirits lifted today. If you want a reminder what family is all about. If you want to see strength and courage and selflessness, then watch this.
The two men are British triathletes, two blokes you may not have heard of unless you follow the sport but two men whose names will be forever imprinted upon your heart after you watch this.
Two men who embody what family is all about.
The moment came in the World Triathlon Series in Cozumel, Mexico yesterday.
Jonny Brownlee, 26, was competing for the title against a field of champions – including his brother, Alistair, 28.
Jonny, who won silver at Rio only weeks ago to his big brother's gold medal was leading comfortably heading into the final kilometre of the 10km run but then the heat began to take its toll.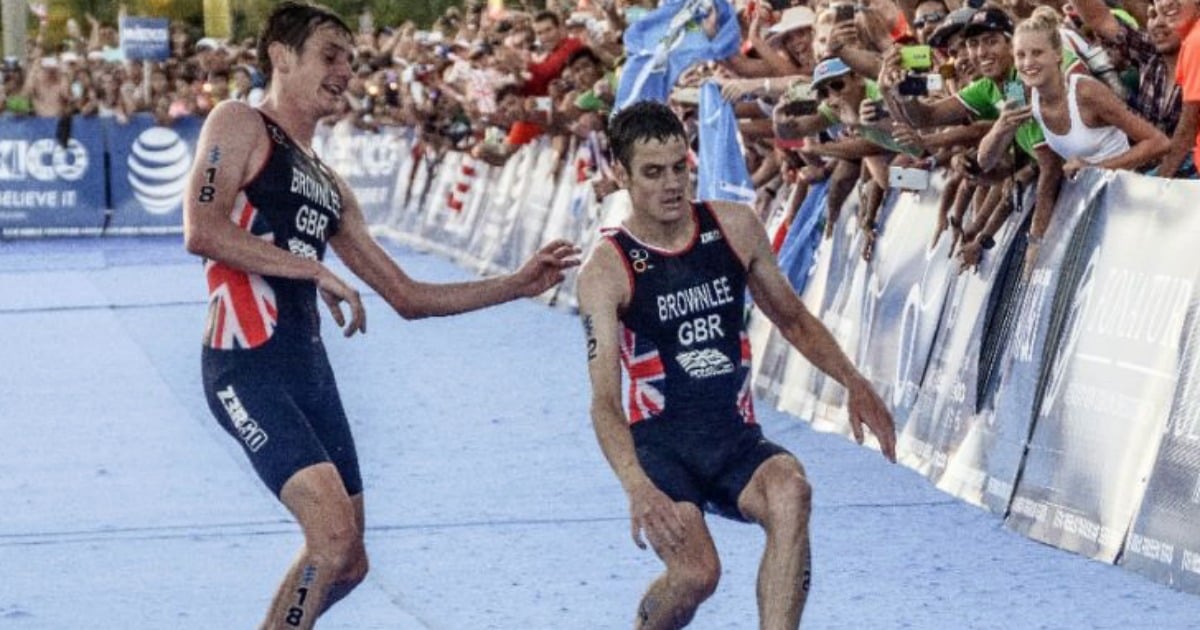 Jonny Brownlee began to stumble. Via YouTube.
He'd gone into this final race of the season in second place in the world series standings behind the Spaniard Mario Mola, with his big brother out of contention, having missed earlier races.
It was his chance.
But the heat had taken its toll.
He began to weave and stumble across the course, heatstroke encroaching his body. It was danger time.
But coming up behind him was brother Alistair, who had been running comfortably in third. He put his arm around his brother and supported him, coming to his aide, literally carrying his younger brother along the final few hundred meters.