Two days after the shocking two-part series The Case of: JonBenet Ramsey, there are still a million questions about this 20-year-old unsolved case running through our minds.
The documentary also served as a reminder of the many strange details that came out of the case in 1996, and continue to puzzle us to this day.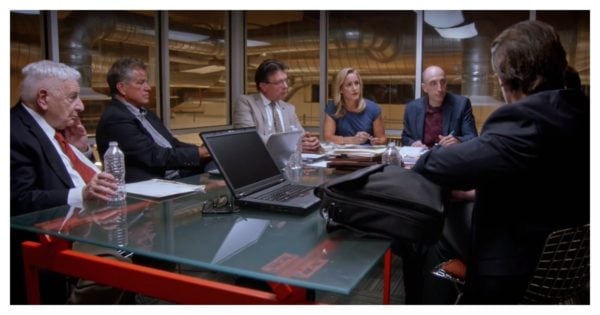 The group of case experts. Source: Channel 9. 
Patsy Ramsey's attempt to hang up on her 911 call.
Following the discovery of the ransom note and her daughter missing from bed, Patsy Ramsey called 911. Sounding panicked, she reported what had happened and requested urgent assistance before putting the phone down — a move that struck many people as strange.
Former FBI agent Stan Burke says it's extremely rare for people to hang up on 911 calls, as Patsy did.
"I've looked at a lot of 911 calls over the years," he says. They'll hold on until you get there; that's their lifeline; that help indicates hope. The moment you hang up that phone call you end the hope. And for that phone to be hung up, you've got to ask yourself why?"
911 operator Kim Archuleta speaks for the first time. Post continues... 
The second problem comes after Patsy has made the report and thinks she has hung up. She did not, and so 911 operator Kim Archuleta stayed on the phone to listen to what was being said in the background. She says what she heard will stay with her forever.
"I just remember having that sunken feeling like something wasn't right," she says.
"If you hear the frantic in her voice as she's speaking to me where she couldn't even answer my questions, it immediately stuck. What bothered me immensely," she continued, "it sounded like she said, 'okay we've called the police, now what?' and that disturbed me," going on to say that she could hear an almost immediate shift in Patsy's tone as soon as she thought she had hung up the phone.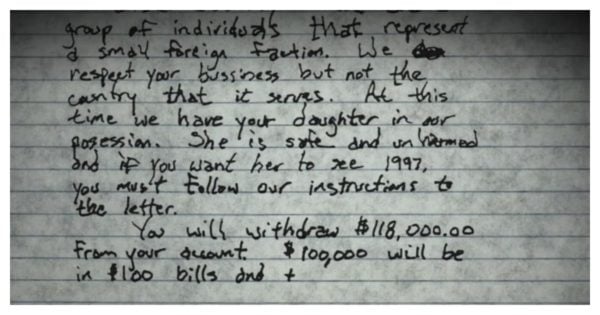 A section of the ransom letter. Source: Channel 9.
The oddly long ransom note.
Like Patsy's phone call to police, there are several inconsistencies with the ransom letter.
Compared with other ransom notes it is uncharacteristically long in length, with experts finding it would have taken more than 20 minutes to write out. Two practice versions of the letter were also found.
Additionally, the ransom letter was written on paper from Patsy's desk and using a pen taken from their telephone table, meaning the kidnapper would have been openly roaming throughout the house for a long period of time.
The letter was then placed on the staircase, which experts say is also inconsistent with kidnapping cases. Normally letters are placed at the site of kidnapping, which in this case would be JonBenet's bedroom.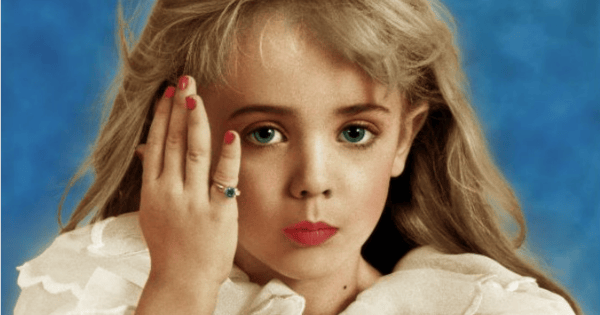 JonBenet Ramsey. Source: Channel 9.
John Ramsey's whereabouts.
One of the greatest tragedies of murder is that statistically, a direct family member or person known to the victim is overwhelmingly likely to be responsible, even if they are presenting as a compelling victim to police.