Welcome to the 2017 edition of: celebrities giving their kids unusual names.
Last year saw such baby name bangers as Dream Kardashian, York Banks (Tyra Banks), Boomer Phelps (Michael Phelps) and Journey River Green (Megan Fox).
Mission Impossible III actor Jonathan Rhys Meyers and his fiancee, actress and producer Mara Lane, have now kick-started the 2017 list with the birth of son Wolf Rhys Meyers on December 15.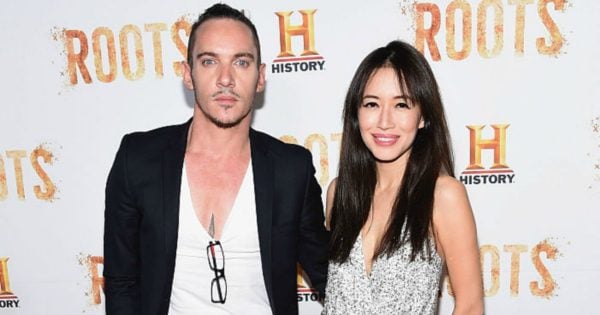 The December birth might technically disqualify Meyers, 39, and Lane from the 2017 listing but the confirmation to E! News just came through, so let's make it an exception.
It was reported Meyers and Lane began dating in 2014 before announcing their engagement in December of the same year.
News of the pregnancy was announced only three weeks ago in an Instagram post by the couple. Lane spilled the baby beans with a picture that compared her bump to a similarly rounded Santa Claus.