In the best Game of Thrones-related relationship news since Jon Snow and Daenerys Targaryen got together, co-stars Kit Harington and Rose Leslie revealed they are tying the knot.
And if the prospect of an on-screen relationship spilling into real life wasn't exciting enough, the two 30-year-olds shared the news in the most delightful of ways by posting an announcement in their local paper.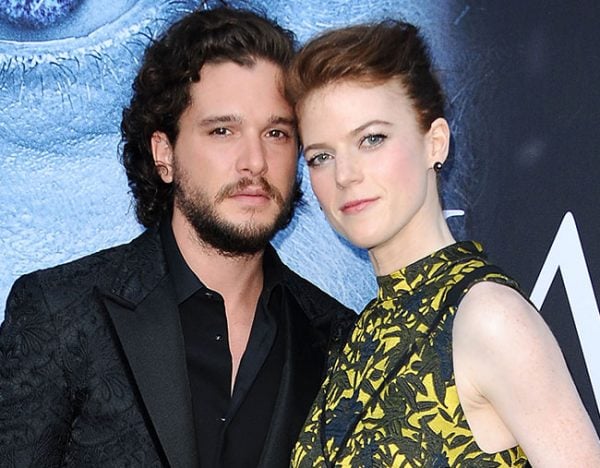 But Kit - arguably one of the biggest stars on HBO's successful TV series - recently shared that his proposal was meant to go down in an entirely different way.
"I did have some plans to do it, I was going to string up some lights in some trees and do all the romantic stuff..." Kit said during a recent interview with British TV host Jonathan Ross.
But things didn't quite go as planned, and Kit got a little too... excited.
LISTEN: Laura and Lize discuss the season finale of Game Of Thrones' seventh season. (Post continues...)
"We were in the country and we were under this beautiful night sky and had a log fire burning and red wine," he said.
"And I blew my load early."
Realising that the expression wasn't quite the most appropriate, the star quickly clarified that he had simply popped the question a day early.
"I was meant to do it the day after with the lights. What I meant to say was, I popped my question a bit early," he said.
The actor also joked that he would need to shut down production on the eighth and final season of Game of Thrones to ensure all the cast and crew would be able to make it to his nuptials.
Which would be funny... if we didn't already have to wait until 2019 to see it.
LISTEN to the latest episode of Mamamia's TV and entertainment podcast, The Binge: