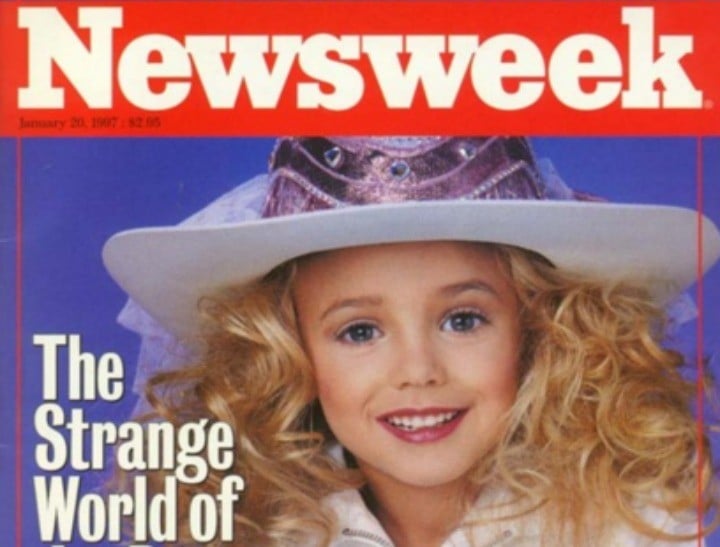 Almost two decades later, John Ramsey has answered some uncomfortable questions about his daughter's murder.
On Boxing Day in 1996, six-year-old pageant star JonBenet Ramsey was found dead in the basement of her family home.
For 19 years, questions have lingered about how much the young beauty queen's family knew about her assault and murder — a crime that shocked and intrigued not only the US town of Boulder, Colorado but the entire world.
No charges were ever filed over JonBenet's death, but speculation has been rife over the years about whether her brother Burke may have been in some way involved in the crime.
Now, JonBenet's father John Ramsey has finally addressed those rumours.
In an exclusive interview forming part of journalist Barbara Walters' new true crime series American Scandals, John Ramsey dismissed the rumours as unfounded and said he and his late wife Patsy tried everything they could to protect Burke from learning he was being accused of the murder.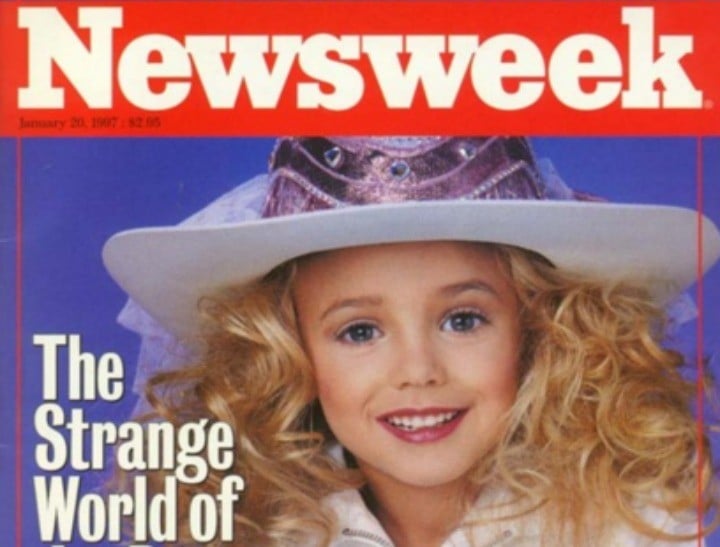 "We tried to shield him from that," John said of the media rumours about Burke's so-called involvement, which saw several tabloids print the boy's face on their front covers.
"Friends would ask us, 'What can we do to help?'
"We said, 'Next time you go in the supermarket, call the manager over when you see our child's photo on the front cover, and ask him to remove it.' A lot of them did that."
John also said he still believes the killer will be found.
"I think we will have two ways that will happen," John said.
"It will either be a DNA match or someone who knows something will become angry or bitter against this person and will tell."
The Walters interview, which aired in the US on Monday, follows an explosive revelation in 2013 that a grand jury indicted John Ramsey and Patsy Ramsey in the 1990s for child abuse resulting in death and for being an accessory to murder.