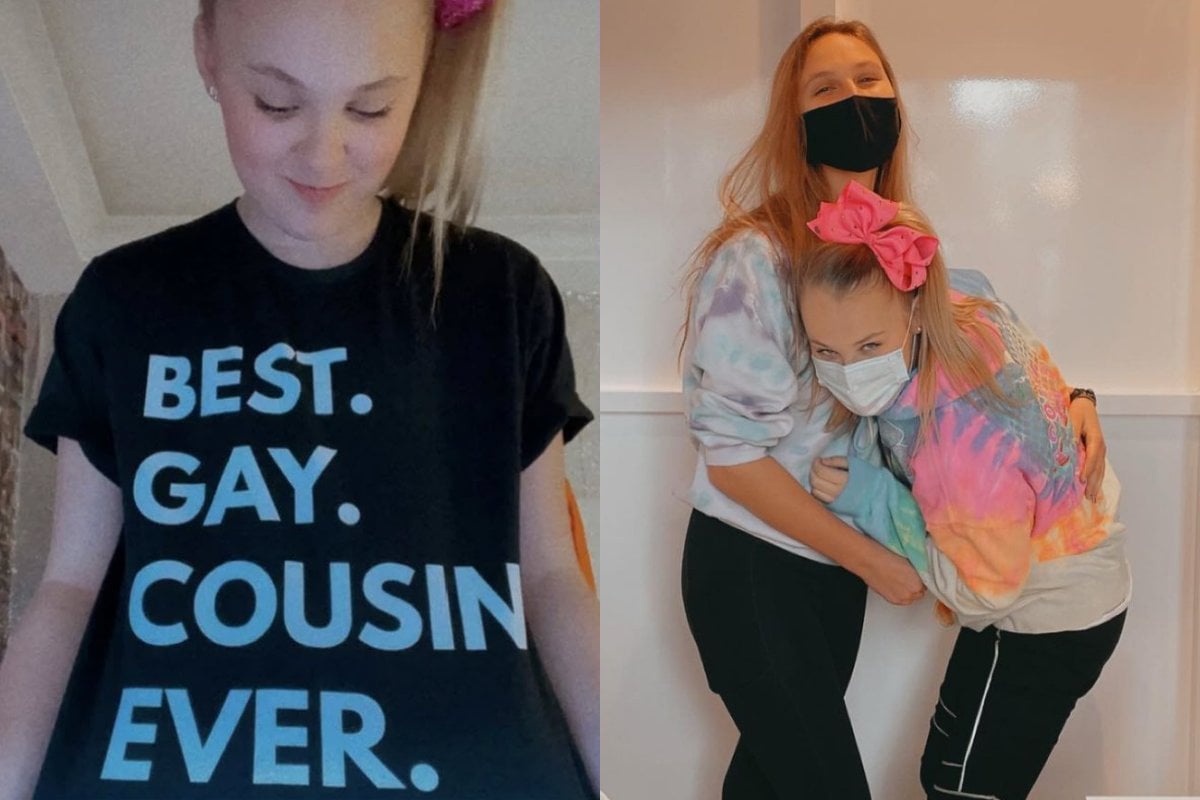 A few weeks ago, fans began speculating that 17-year-old popstar JoJo Siwa was coming out as gay.
At the time, the singer and social media influencer posted a video on TikTok where she lip-synced Lady Gaga's iconic queer anthem 'Born This Way', while wearing a rainbow bow in her hair. 
"No matter gay, straight, or bi, lesbian, transgendered life, I'm on the right track baby, I was born to survive," the 17-year-old sung. 
She also appeared in a video with the TikTok stars from Pride House LA, as they lip-synced to the lyric "baby now you're one of us" from Paramore's 'Ain't It Fun.'
Then JoJo confirmed it.
The singer uploaded a photo to Instagram and Twitter of herself wearing a shirt that said, "Best. Gay. Cousin. Ever."
My cousin got me a new shirt pic.twitter.com/DuHhgRto7b

— JoJo Siwa!🌈❤️🎀 (@itsjojosiwa) January 22, 2021
Following an overwhelmingly positive response, JoJo has now shared a post dedicated to her girlfriend Kylie to mark their one-month anniversary of dating.
"After being my best friend for over a year, January 8th 2021 I got to start calling this exceptional human my girlfriend… and since then I've been the happiest I have ever been" JoJo wrote.
"She seriously is the most loving, supportive, happiest, protective, and just the most beautiful perfect person in the world. And I get to call her mine! Happy one month to my girl! I love you more and more every day!"