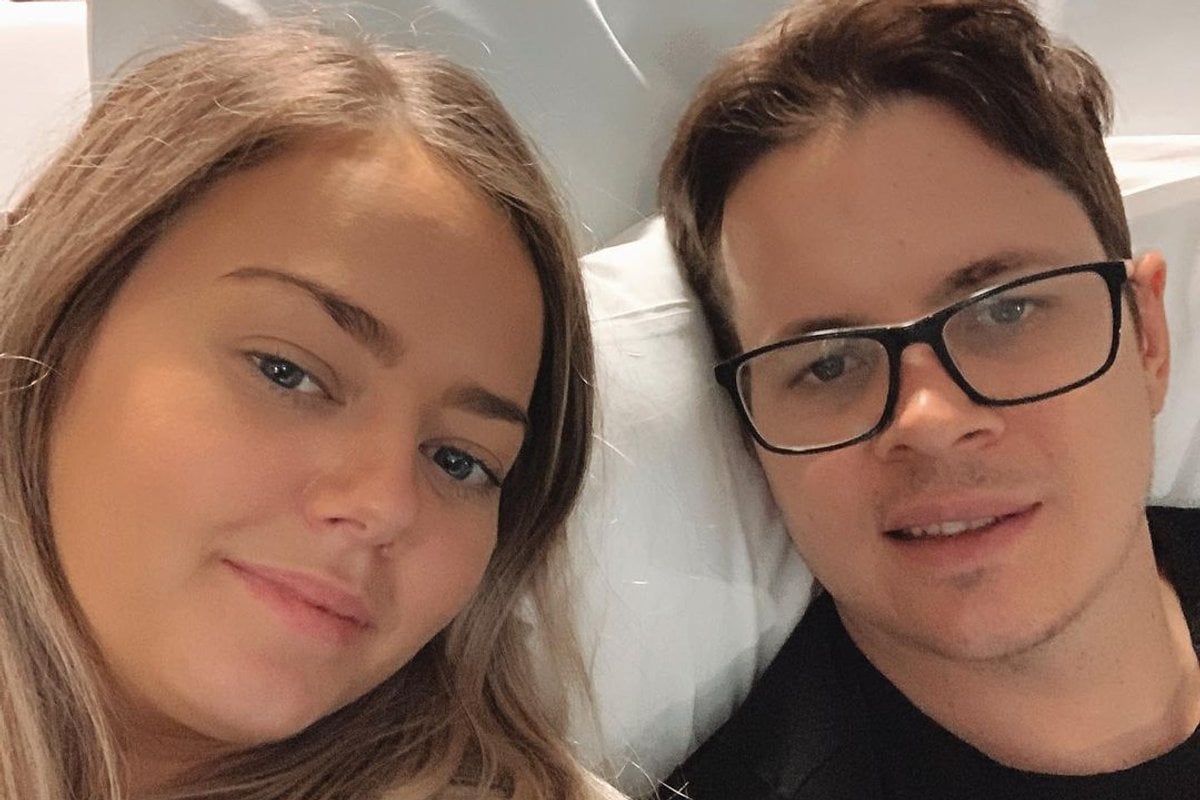 After more than a year in remission, Johnny Ruffo has shared that his brain cancer has returned.
The former X Factor finalist and Home and Away star posted on Instagram to share he had "an unexpected week of seizures and excruciating headaches", leading to "another huge battle ahead of me as my brain cancer has returned".
"I will dig deep and beat this sh** disease again," he wrote, alongside a photo with his partner Tahnee Sims.
Watch: Johnny Ruffo speaks to Carrie Bickmore about his cancer. Post continues below video.
Three years ago, Ruffo, 32, recalled being at home with a migraine and was taken to hospital, where he had to undergo emergency surgery to have a tumour removed.