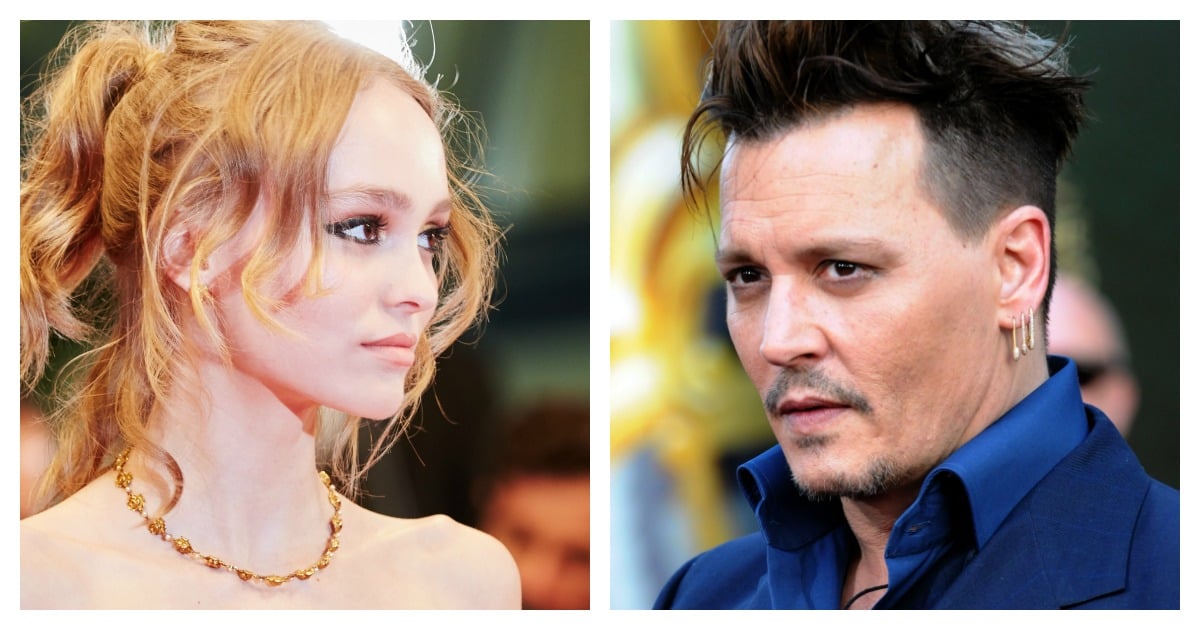 As allegations fly in the wake of Johnny Depp and Amber Heard's split, the actor's 17-year-old daughter has spoken out in defence of her dad.
Actress-come-model, Lily-Rose Depp, shared an old photograph of her and her father with her 1.7 million Instagram followers. Beneath it, a passionate caption that paints a picture of the 52-year-old vastly different from the terrifying, temperamental abuser alleged by Heard.
"My dad is the sweetest most loving person I know," wrote Lily-Rose. "He's been nothing but a wonderful father to my little brother and I, and everyone who knows him would say the same."
Lily-Rose is the first family member to have spoken out since Depp's estranged wife, Amber Heard, was granted a temporary restraining order against the actor following allegations of domestic abuse.
In a written declaration, Heard claimed that Depp had subjected her to "excessive emotional, verbal and physical abuse" throughout their 15-month marriage, including striking her across the face with a mobile phone.
While Depp has denied the claims, a court on Friday ruled that he must remain a minimum of 100 yards (91 metres) from Heard at all times.
Lily-Rose's mother, French singer Vanessa Paradis, has also publicly expressed her support for Depp, issuing a public letter in which she described the allegations against her former partner as "outrageous".
Read about Paradis' letter here.
Depp has remained relatively quiet in the wake of the divorce filing. However, his representatives published a statement saying that he hopes the matter will be resolved quickly.
"Given the brevity of this marriage and the most recent and tragic loss of his mother, Johnny will not respond to any of the salacious false stories, gossip, misinformation and lies about his personal life."