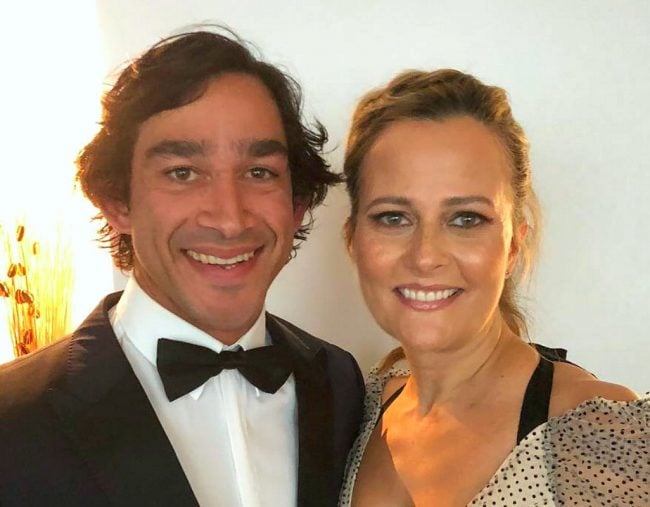 When retired Cowboys player Jonathan Thurston met his now-wife, Samantha Lynch, in a bar in 2005, the encounter resulted in a split brow and a bruised eye.
At the time she was in a relationship with another man, and he didn't appreciate the NRL player trying to pick up his girlfriend.
In an extract from his new autobiography, Johnathan Thurston: The Autobiography, published by News Corp, the 35-year-old said he was smitten from the start, but it wasn't until Lynch joined the Cowboys as a sponsorship manager that the two began getting closer.
Thurston began doing more corporate and sponsorship work for the Cowboys, and in particular for Toyota – one of Lynch's accounts.
"As part of that deal I had to visit Toyota dealers around North Queensland, and more often than not Sam would accompany me on those trips. We spent a lot of time together and became good friends," he wrote.
View this post on Instagram