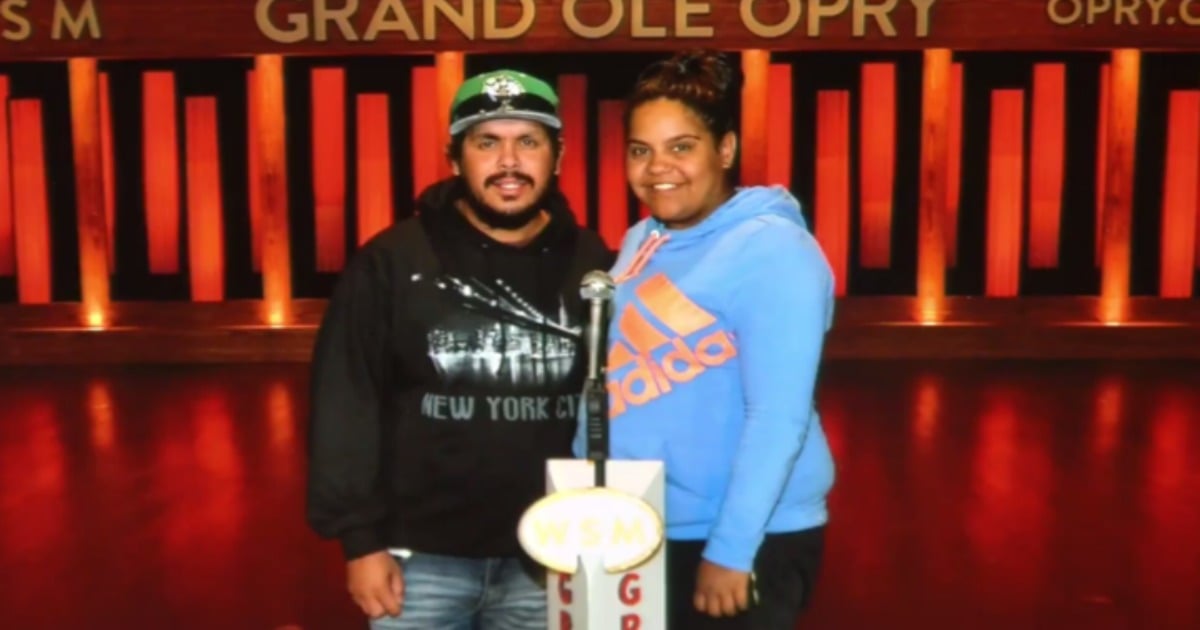 An Australian father-of-three was forced to make a heartbreaking phone call across the world to let his children know their mother was dying.
John Shaw and his pregnant partner Natasha Angie were on the final leg of a US holiday when she was struck down by unexpected pregnancy complications, which eventually claimed her life and the life of their unborn baby.
As Angie, affectionately named "Minnie", lay dying, Shaw was forced to phone their children, Kyeesha, ten, Josiah, eight, and Jacquon, three, and tell them that mum wasn't coming home.
Natasha with two of her children. Source: Facebook
"I couldn't explain it... I said to the family: 'It's too late, there's nothing we can do'," Shaw told the Advertiser.
"They [the children] were screaming at their mother to come home and said that I couldn't come home without her.
"They [the doctors] gave me a few hours to be with her and so everyone could say their last goodbyes.
"I told her that I loved her and I would be there for the kids."
Shaw talks to Seven News about his devastating loss (post continues after video):
The couple had been planning the three-week holiday for two years and Angie, who was 26 weeks pregnant, had been given the all clear by her doctors.
In the last week of the trip, she began suffering from migraines and abdominal pain, symptoms of a rare form of preeclampsia known as HELLP syndrome.