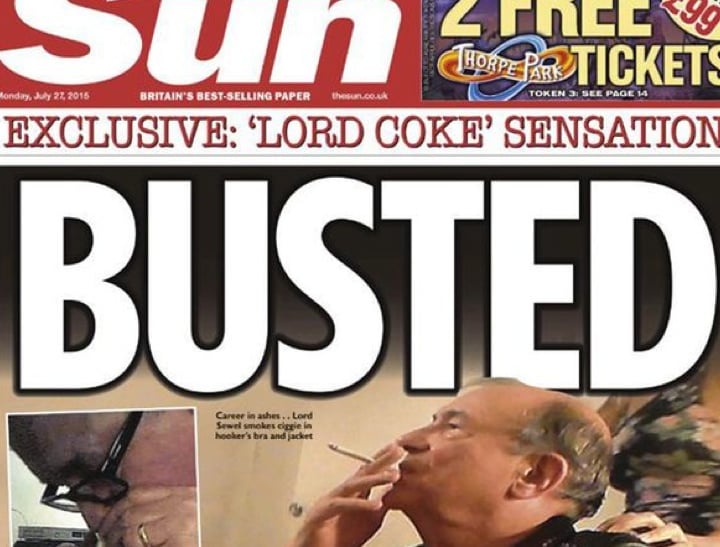 Meet Baron John Sewel.
He's a Lord, member of British parliament, PHD academic, husband, father, and straight up PaRtY Boi. Lord Sewel snorts coke, wears pink bras, parties with hookers, and has made our dodgy parliamentarians looks like positive angels in the whole process.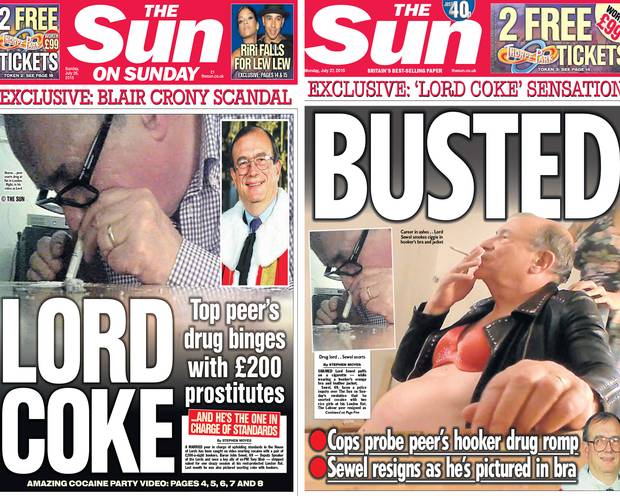 Home on the ranch, busy Bronwyn Bishop has been stealing coins from the purse to take her little chopper for a spin, and we're not happy. "You think THAT'S bad?" our UK friends from across the pond sniggered. "Wait until you meet Lord Sewel."
Little Lord Sewel is an official servant to the Queen, and King of the party too, it would seem. Earlier in the week an explosive video surfaced of our mate John snorting cocaine in a wild romp with a rather expensive prostitute. Highlights from the video include Johnny boy donning a hot pink bra, snorting off one of the prostitute's breasts, outlining his government expenses, calling Asian women "whores", and turning a photo of his wife upside down. Nice, mate, nice.