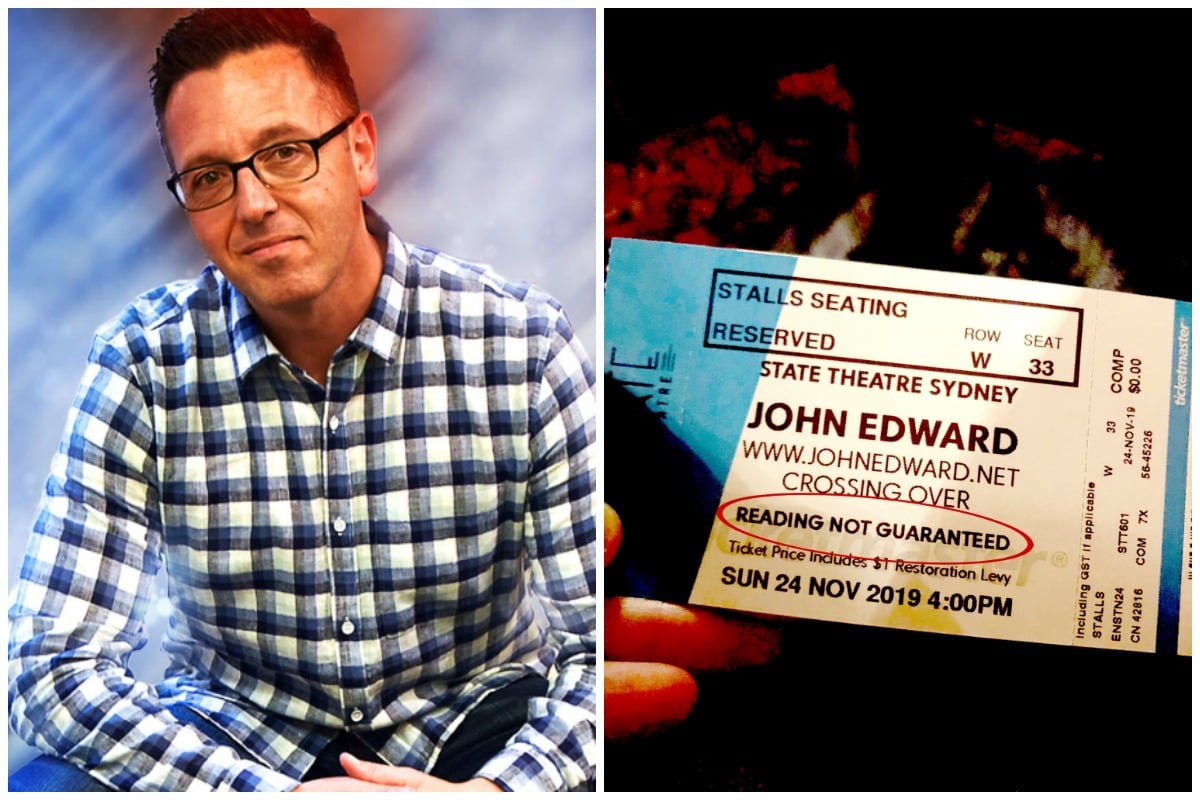 It's a warm Sunday afternoon in Sydney and yes our hands are full of snacks and we're waiting for a celebrity psychic medium to pass on messages from our dead loved ones.
From the moment we sit down, we're restless. A woman comes on stage to introduce John Edward – the bestselling author and star of Crossing Over – and makes some jokes about how to hold a microphone if you get the chance to speak and the fact that men are only in the audience so their wives will sleep with them. The audience laughs politely in a way that says, 'excuse me, lady, my dead family members are trying to reach me and you're getting in the… way'.
Minutes later, John Edward – a grown man who has convinced intelligent adults all over the world that he can communicate with the dead – walks on stage to raucous applause. It's like a stand up show except the content is made up solely of the most painful experiences of the audience's lives.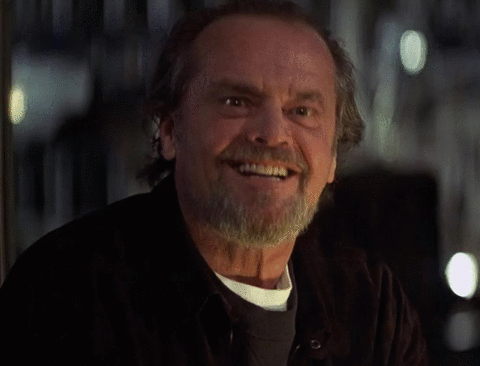 He explains the importance of remaining sceptical (Sir, if we were sceptical we wouldn't be... here) and then throws to the audience for questions which we don't appreciate at all because TIK TOK DUDE WE GOT LIKE TWO HOURS WITH THE DEAD HERE.
A young boy asks if there's such a thing as Heaven and we like it very much. John says "yes, 100 per cent", and we believe him because he has an American accent which makes everything sound more convincing.
Someone else asks about dreams (sometimes they're a normal part of grief, sometimes they're A Visit) and another asks about signs (if you smell the perfume of someone who died it's definitely them coming to say "Hi" and not a passerby who happened to buy the same discounted Calvin Klein fragrance).