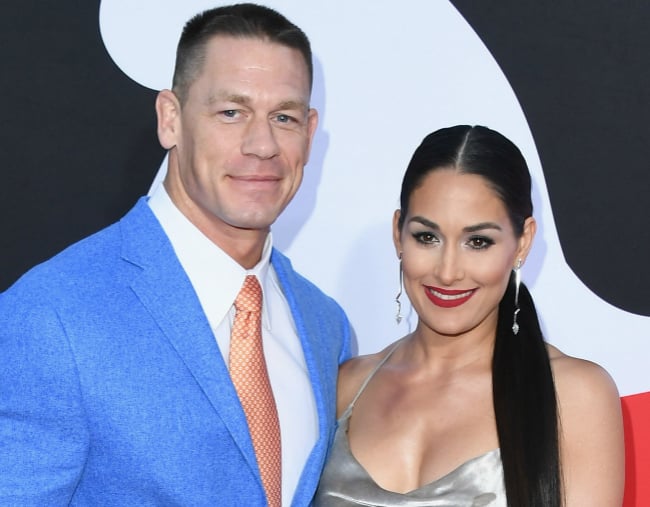 1. The sex scene that effectively ended John Cena's six-year relationship.

If you've watched Amy Schumer's 2015 comedy Trainwreck then you might remember a certain sex scene with the main character's sensitive hulk boyfriend, played by John Cena.
It was – as intended – uncomfortable viewing. But for one woman, the actor's partner of several years Nikki Bella, it was so disturbing that it permanently changed her relationship. In fact, it may have been the beginning of the end of their partnership, which ended in April this year.
Nikki, a wrestler and reality star, said in the most recent episode of her show, Total Bellas, that she was scarred by the scene.
"Imagine watching your man do a sex scene and have the whole world see his big butt," she said.
"You know you get visuals. I swear, I couldn't masturbate forever because I just think of the sex scene."
That's not good.
A 2015 interview John gave to Conan O'Brien confirmed his girlfriend at the time was not happy about him appearing nude.
"I didn't think I'd get the part, and I kept putting it off and not telling Nicole and not having the discussion of, 'Hey, there may be some graphic scenes,'" he said. "So I got it [the role] and I couldn't say no. So I kinda walked in one day and just said, 'Hey, I'm doing this!'"