Overnight, Britain's own Johanna Konta fronted Wimbledon's centre court with the hopes and pressure of an entire nation on her shoulders. History made to be broken, the final of the grand slam within reach.
Her opponent was the iconic and talented Venus Williams, seven-time grand slam champion and one of the legends of the game.
Konta had already pencilled her name in the history books, the first British woman to reach the semi-final on the grassy green of Wimbledon since Virginia Wade in 1978.
She walked away from centre court a loser on the scoreboard – going down in straight sets – but not so in the eyes of Great Britain, and another little country called Australia.
Yes, if you've heard Konta's name thrown around in the wake of Wimbledon, and even more so uttered in conjunction with Australia, that would be because she was once Australian.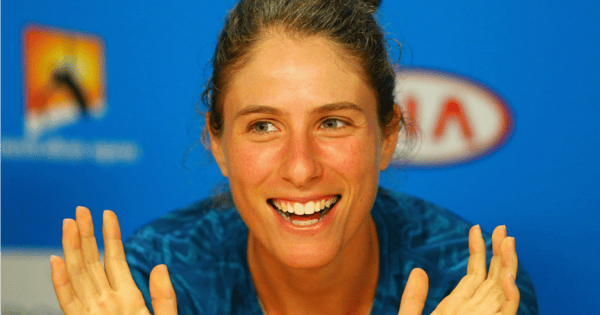 Konta, who moved to Britain from Australia at the age of 14, once grew up in our land girt by sea.