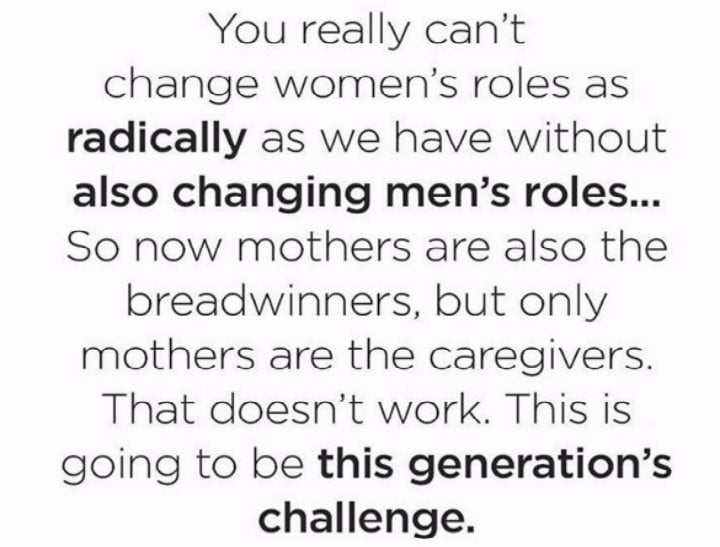 "Last Monday was Iggy's sixth birthday and I've missed every single one of his birthdays. I won't miss another one."
That sentence, delivered by the outgoing MP and former Treasurer Joe Hockey in his farewell speech yesterday, with visible emotion, both broke and melted my heart.
The tenderness in his voice and the gentle look in his eyes as he looked up at his son Iggy, broke me. They were the words of a Dad, not a politician.
And irrespective of your political persuasion or your take on Joe Hockey's achievements, they are the words of a dad that are worth listening to.
Joe Hockey is not the first politician to have missed milestones in his children's lives, and he certainly won't be the last. If it weren't for the change in leadership last month it is highly unlikely that Hockey would – or could – have made the same promise to his son.
But that doesn't change the fact that his career has kept him from spending time with his family, and that it hasn't been without difficulty.
Was that his explicit choice? Yes and no. Life as a federal member is a consuming and demanding job that will always entail sacrifice. But it's difficult to believe anyone would enter politics to get away from their family. It's a side-effect many endure, that I suspect few enjoy, and it's certainly not limited to politics.
The reality is that working entails missing things in our children's lives – big and small. Work hours are not always compatible with school concerts, swimming carnivals, father's day breakfasts, mother's day breakfasts, week night dinners spent around the kitchen table, even birthdays. There are a number of jobs that render these things almost impossible on a regular basis. For nurses, police, taxi drivers, ambulance drivers, firefighters and the myriad of shift roles that our communities depend upon, there is little scope to fit work around all the events that perhaps in an ideal world you could always make.