It's been six years since Jodi Anasta (then Gordon) stepped off the Summer Bay beach for the last time.
Today the ex-Home And Away star announced she has jumped ships and joined the cast of Neighbours.
"As an actor in Australia, I am thrilled to be working," Anasta told The Daily Telegraph.
"The biggest hurdle for me right now is will my brain fit all these scripts in and will I deliver. Literally all I've been doing is sitting in my hotel room, learning my scripts, learning my lines and trying to get back into the motion of TV script learning."
The 31-year-old  says she will split her time between Melbourne and Sydney in order to film the long-running soap. The mother-of-one says the Neighbours team have been able to "pack a whole week of work into a few days for me."
"They understand that Aleeia is my priority, which says a lot about their family values and how they operate with their actors. I find it so incredible that they are allowing me to fulfil a dream but they're also letting me be the best mum I can."
The Daily Telegraph  also reveal the model has joined the Channel 10 show as a series regular, reportedly signing on to a three-year contract. Anasta, who will grace our screens from July, will play school teacher Elly Conway in the Ramsay Street drama.
"Elly is the fun, feisty unpredictable niece of Susan and Karl Kennedy," Anasta told The Daily Telegraph.
"She is an English teacher, which is amazing because I get to play out one of my childhood dreams of being a teacher and I get to have fun and be a little bit naughty. She is a little bit wild and has an unconventional way of teaching so all these great layers of naughtiness but with a heart of gold."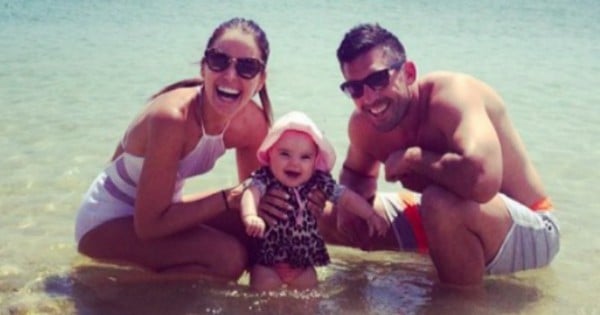 Anasta split from ex-husband Braith Anasta in December. When asked about her new career move, the former rugby player told Kyle and Jackie O he wished her all the best. "Jodi's dream is always to act. She loves it. She's passionate about it."
"This opportunity has come up and she's taken it. I wish her all the best."
What would you say to the one that got away? We reveal what we would below.