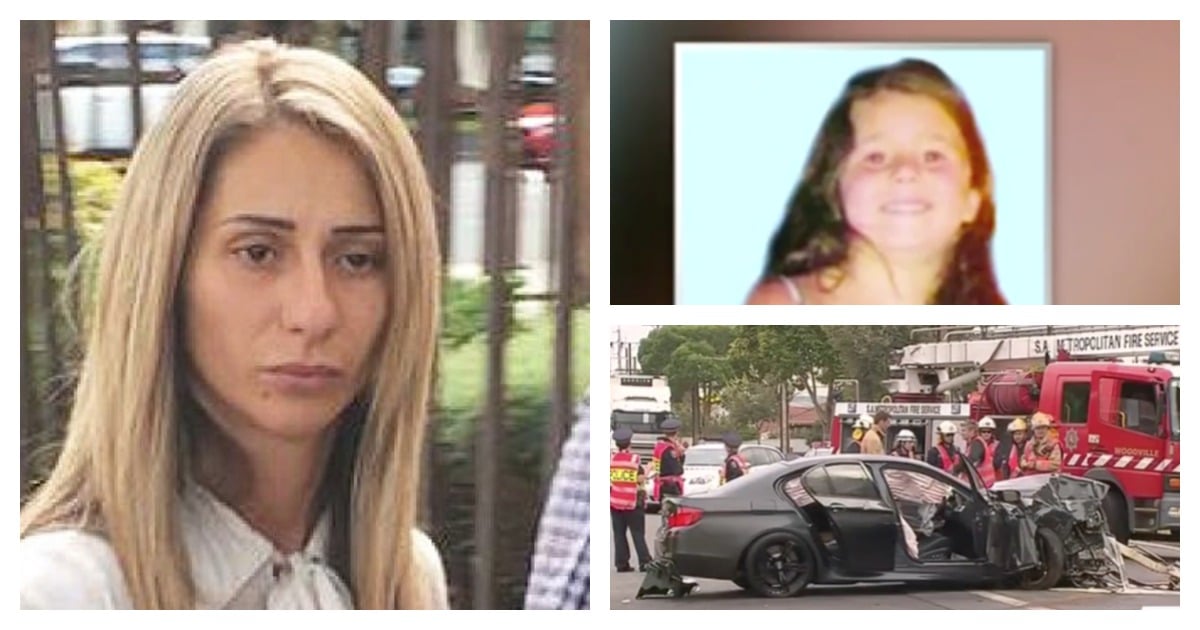 "It's every parent's nightmare to lose a child before you die, especially in the circumstances where you have been the cause of that death. She has to live with that for the rest of her life."
A distraught mother has faced court nearly a year after the death of her eight-year-old daughter in a tragic car accident where she was driving a high-powered luxury car for the first time.
The accident, in Adelaide's west, caused the death of Joanne Tedesco's eight-year-old daughter, Nicola, and the tragedy was compounded by the suicide of her husband 24-hours later.
The Adelaide businesswoman wept in court as she pleaded guilty to driving without due care. Prosecutors had earlier dropped a more serious charge of causing death by dangerous driving.
The court now faces the difficult decision of deciding whether to jail the young mother or to punish her by imposing a fine.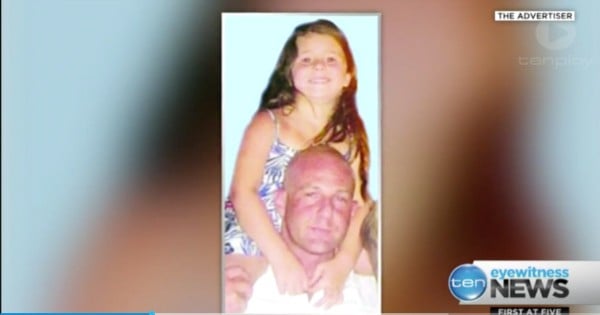 Her lawyers have appealed to the judge that Mrs Tedesco lost her husband and daughter and that she has suffered enough.
The tragic crash occurred when the 33-year-old mother of three was driving to her son's soccer match in a V8 BMW along Findon Road at Kidman Park in Adelaide's west in April 2015.
Following behind her, driving a Porsche that was to be sold, was her husband, Robert Tedesco, from whom she was estranged. It was his BMW she was driving.
Mr Tedesco saw his wife accelerate quickly, lose control of the vehicle, and slam into a pole.
Mrs Tedesco, a successful businesswoman who owns six Boost Juice franchises across Adelaide was injured in the crash but it was her daughter, Nicola, a primary school student at the local Catholic school, who took the impact.
The little girl, aged just 8, was rushed to hospital with critical injuries but died in hospital.
The court heard that Mrs Tedesco had never driven the car previously, and that its traction control had been turned off and its "sports mode" left on. Mrs Tedesco told police that the road was wet, though other witnesses have claimed it was dry.
Mr Tedesco was the owner of the well-known Cibo coffee shop on Rundle St.
Neighbours reported they would often hear shouting coming from the family home that told media that Mrs Tedesco wanted to start a new life after leaving her husband.
But yesterday the court heard that the couple were working through their differences after 10 years of marriage.
"Niki" as the little girl was known died at the Women's and Children's Hospital late on the evening of Sunday the 19th. In the early hours of Monday morning her distraught father, Robert took his own life.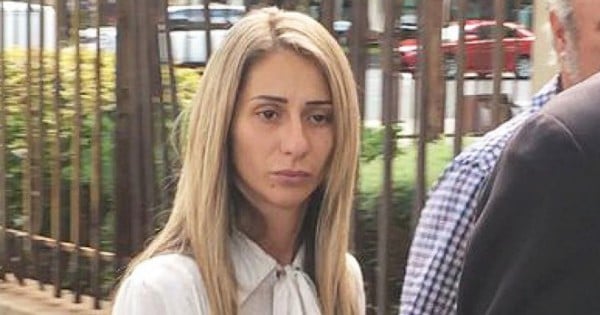 Yesterday Tedesco's lawyer Stephen Ey said that Joanne Tedesco was "overborne with guilt at what has happened."
"You could not get a greater reminder (of what has occurred)" he said to the court.
"It is every parent's nightmare to lose a child before you die, especially in circumstances when you have been the cause of that death.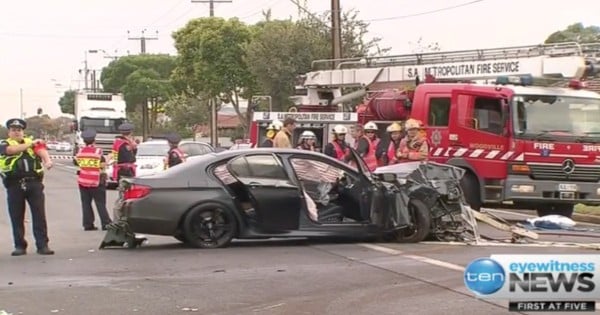 "She has to live with that for the rest of her life. In my submission, this case doesn't warrant a term of imprisonment."
Prosecutor Rebecca Schell said she left any prison term up to the discretion of the magistrate.
She told Magistrate David Whittle that he faced a difficult sentencing but left the option of jail at his discretion because of the "significant personal circumstance".
"It goes without saying your Honour has a significant and difficult sentencing task in this matter," she said.
"The matter clearly caused the most fatal of consequences in the death of a child. It is the combination … of accelerating and stopping in a foreign or unfamiliar vehicle that ultimately resulted in the tragic consequences that we have before us."
She will be sentenced next week.
For help:

Lifeline 13 11 14.

Kid's Helpline: 1800 55 1800.

MensLine Australia 1300 789 978

Suicide Call Back Service 1300 659 467