Just last month, Jo Stanley and Anthony "Lehmo" Lehmann were basking in the rare glow of exceptional radio ratings. So exceptional, in fact, they had won their FM timeslot against some of the brightest minds in the business.
The ratings told them they had snapped up an incredible 8.4 per cent share of the Melbourne breakfast market – 0.3 points clear Fifi, Fev and Byron on Fox FM.
Radio is a fickle business. Ratings reign supreme. And yet, within a matter of weeks, they were fired.
"Jo & Lehmo are professional, talented and entertaining broadcasters who have made a significant contribution to Gold 104.3 over their time with the station. Jo & Lehmo will remain on air until the end of 2017, with further details of the plans for Gold 104.3 to be announced shortly," national content director Duncan Campbell said in a statement this week.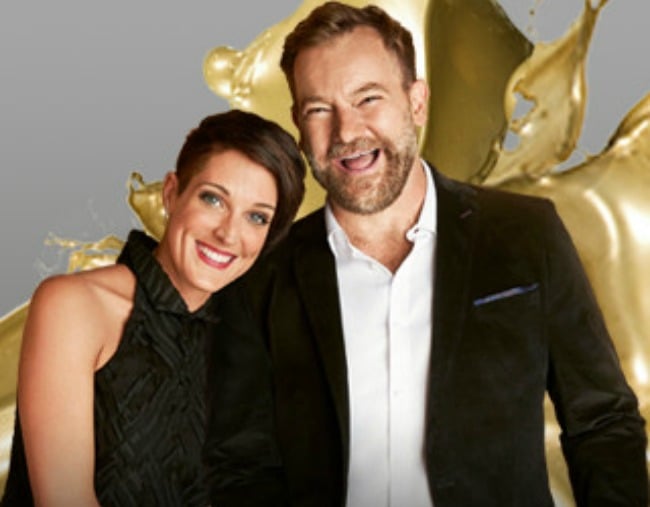 In a joint and official statement, Jo and Lehmo expressed their surprise at the news.
"We are disappointed as we love Gold 104.3 and we love our team. We have both worked incredibly hard and the show's ratings have grown consistently, culminating in becoming Melbourne's number one FM breakfast show in the latest survey."
Now, in an interview with The Age, Lehmo elaborated on the blunt shock of losing your job at a time when you've both just found your feet.
"Everyone gets fired in radio, it comes with the territory," he said. "You just don't get expect it to happen when you're on top, when you've just had your best result in 11 years on the network."
He added he will spend the next few weeks and months shopping around for work.
"I'll probably do some fill-in work, then look around for something more permanent later in the year [2018]," he said. "I've got a few irons in the fire, as we all do. Let's hope one of them pays the mortgage."

Listen: Lehmo joins This Glorious Mess.