Here one day, gone the next: this is the story of AFL star Jimmy Bartel's incredible beard.
The Geelong player made a statement in the 2016 season by refusing to shave his beard for 200 days, making a statement about family violence after experiencing it first hand as a young child.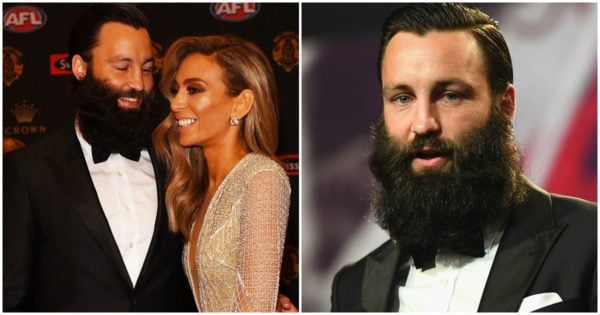 He revealed his mother was a victim of domestic violence at the hands of his father in an interview with the Herald Sun.
Just yesterday, Bartel shaved off his signature look, after raising thousands of dollars for The Luke Batty Foundation and Bethany as part of the Face Up to DV campaign.
But while fans applauded his campaign, spare a thought for his 11-month-old son, Aston, who was more than a little confused when confronted with his dad's clean-shaven face.