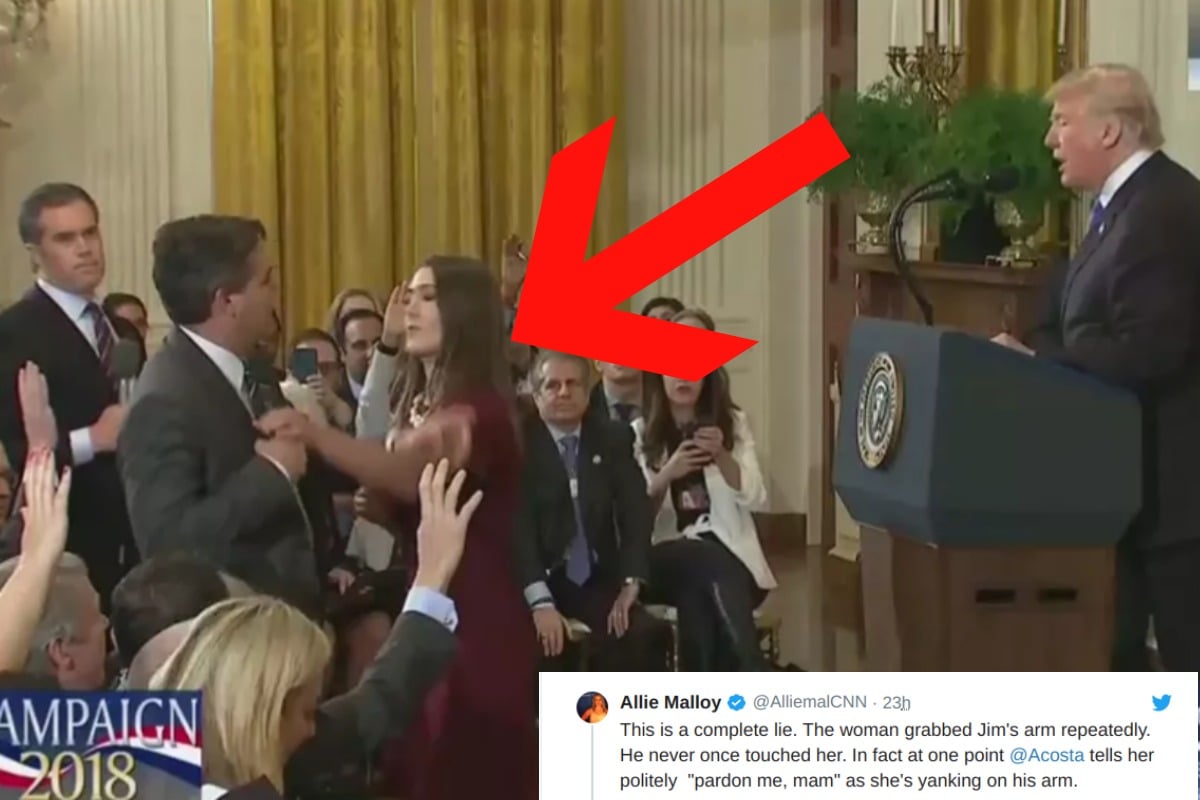 On Wednesday night, White House Press Secretary Sarah Huckabee Sanders shared a video of Twitter that was meant to put an end to a fiery debate.
Instead, she started an entirely new one.
CNN journalist Jim Acosta had his access to the White House revoked on Wednesday night, after asking President Donald Trump a probing question about immigration. Acosta was later accused of "placing hands" on a "young intern" – a claim which was denied by many in the room.
So, Sanders shared a clip.
There was just one problem.
We stand by our decision to revoke this individual's hard pass. We will not tolerate the inappropriate behavior clearly documented in this video. pic.twitter.com/T8X1Ng912y

— Sarah Sanders (@PressSec) November 8, 2018
The midterms
The midterms, which were aptly described by one Twitter user as feeling like "all of America awaiting the results of a biopsy," painted a picture of a nation divided. 
The Democrats won the House, while the Republicans won the Senate. Widely considered as an appraisal of the current administration, the midterms did not indicate a significant shift in Trump's popularity.
Republican (red) states got redder, while Democrats (blue) states became bluer.
This was not the result many were hoping for.
Trump held a post-midterm election news conference at the White House, where he celebrated his 'big victory', despite the fact it wasn't one.
The President lost his temper multiple times when probed by reporters. CNN journalist Jim Acosta questioned him specifically about his use of the migrant caravan to engender fears about immigration in the lead up to the election, to which Trump replied by calling him a "rude, terrible person".