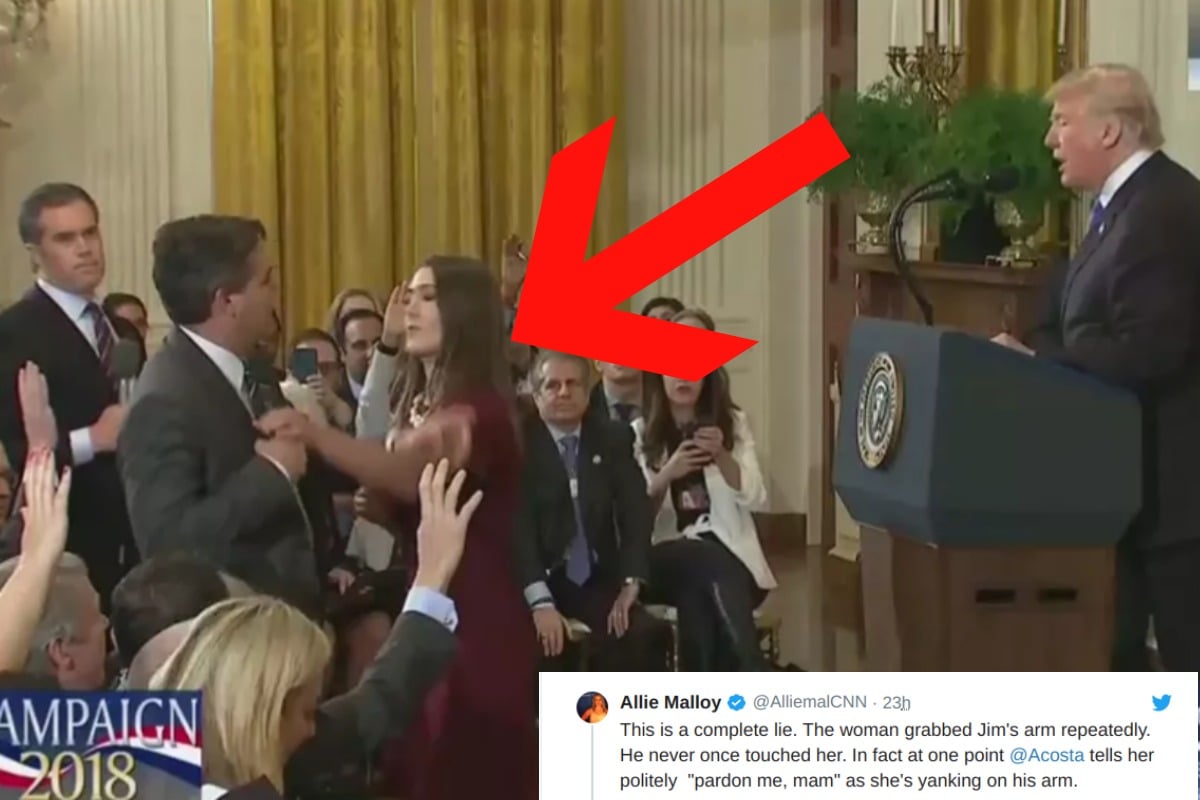 On Wednesday night, White House Press Secretary Sarah Huckabee Sanders shared a video of Twitter that was meant to put an end to a fiery debate.
Instead, she started an entirely new one.
CNN journalist Jim Acosta had his access to the White House revoked on Wednesday night, after asking President Donald Trump a probing question about immigration. Acosta was later accused of "placing hands" on a "young intern" – a claim which was denied by many in the room.
So, Sanders shared a clip.
There was just one problem.
We stand by our decision to revoke this individual's hard pass. We will not tolerate the inappropriate behavior clearly documented in this video. pic.twitter.com/T8X1Ng912y

— Sarah Sanders (@PressSec) November 8, 2018
The midterms
The midterms, which were aptly described by one Twitter user as feeling like "all of America awaiting the results of a biopsy," painted a picture of a nation divided.