Today, Jill Dodd is a married mother-of-three and successful designer, writer and businesswoman, who founded surf brand Roxy in 1989.
But in the early 1980s, she was a 21-year-old model, living as a "pleasure wife" to one of the world's richest men, billionaire Adnan Khashoggi.
Dodd reflected on that time in her life in an interview with 60 minutes on Sunday night, sharing how she met the Saudi arms dealer at a party in Monaco in 1980.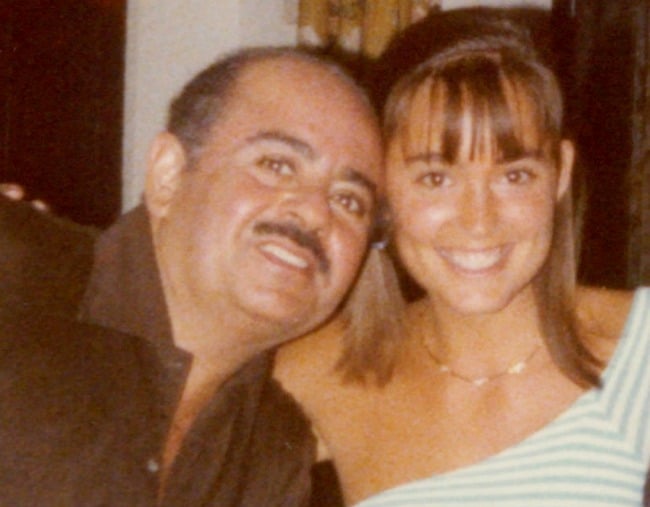 "He pulled up my sleeve and he wrote 'I love you.' I was like oh my god that's blood and I was kind of shocked, but I thought it was really funny and cute at the same time," she said.
Dodd details in her book about the relationship, The Currency of Love, that she was taken by the "intelligent, worldly and amusing" then-44-year-old father of five.
A few dates later and she had "fallen for his charms". So much so that when he asked if she would become one of his 11 "pleasure wives" - extra-marital partners allowed by Saudi law - she agreed.
"In that moment, I become a member of Adnan's harem, taking turns with other women to have sex with the man I love," Dodd wrote in her memoir.
She described the unconventional structure of their relationship, which required her signature on a contract, to 60 Minutes' Peter Stefanovic.