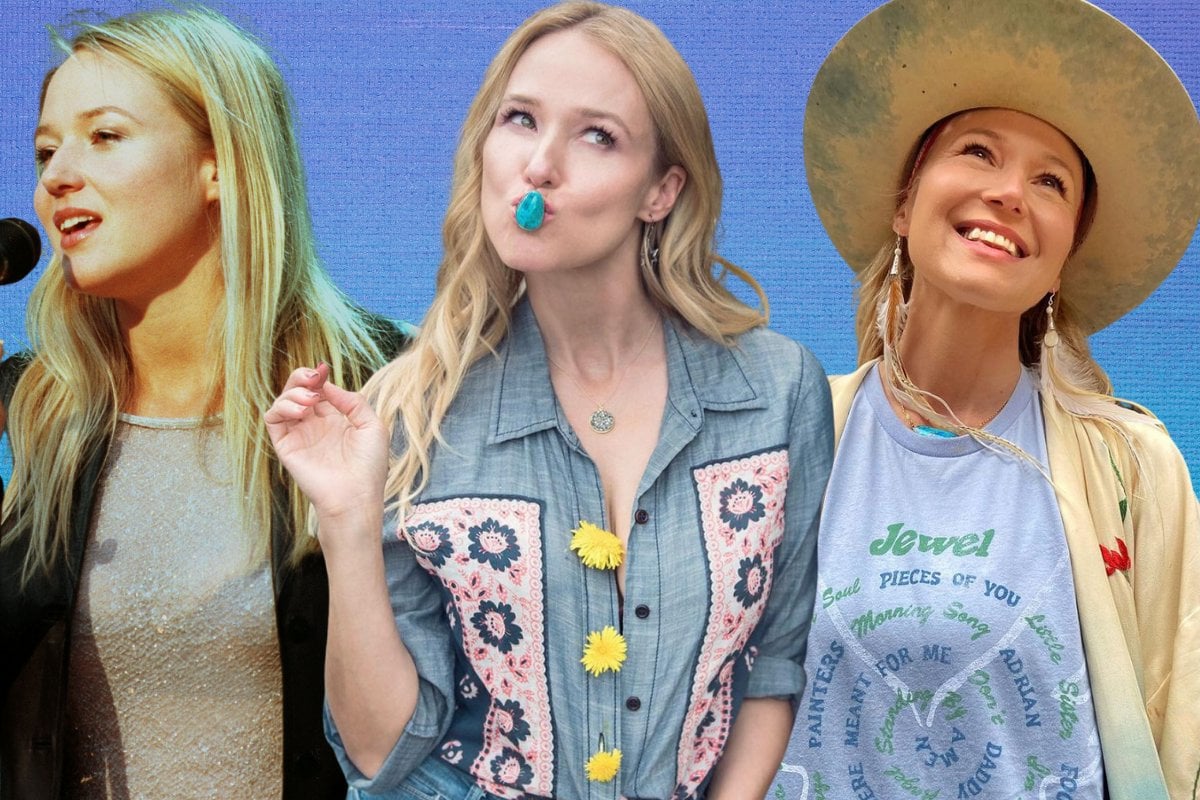 Twenty-five years ago, a little known folk singer named Jewel released her debut album, Pieces of You. 
The album, which featured the songs 'You Were Meant For Me', 'Foolish Games' and 'Who Will Save Your Soul', sold over 12 million copies. 
Jewel's singles were played on radio stations around the world, she became a style icon, and she defined what it meant to be a woman forging her own path in the 1990s.
Watch: The celebs are using their time at home to get creative. Post continues below. 
Then, just as quickly as she burst into the zeitgeist, the singer-songwriter disappeared into the fringes of pop culture.
Let's take a look at Jewel's early life, her rise to fame, and what the 46-year-old is up to now. 
What was Jewel's childhood like? 
Jewel Kilcher was born in Payson, Utah, on May 23, 1974, to her parents Atz and Nedra. Shortly after her birth, her family relocated to a rustic ranch in Homer, Alaska. 
According to Rolling Stone, they had no running water or electricity and wouldn't eat anything they didn't kill or can themselves.