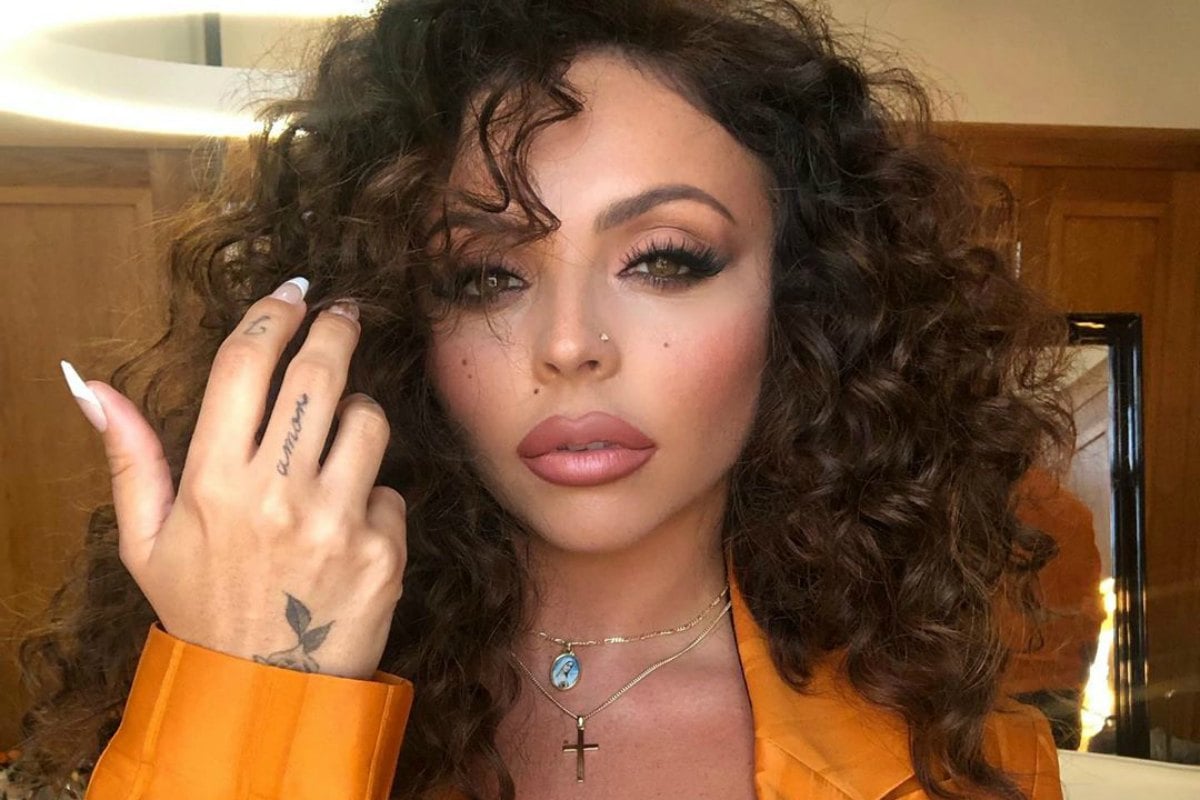 Warning: This post deals with suicide and could be triggering for some readers. 
When Jesy Nelson was 19 years old, she watched TV talent show The X Factor and thought: "I could win that."
A singer, dancer and performer from a young age, she told The Guardian: "I didn't really have any reason not to be confident."
So in 2011 she auditioned as a solo entrant, but panel judge and former Destiny's Child member Kelly Rowland thought she might be more suited to a girl group.
Eventually, she formed Little Mix with three other solo entrants: Leigh-Anne Pinnock, now 27, Perrie Edwards, 26, and Jade Thirwall, 26. In December that year, Little Mix became the first group ever to win the show. Their debut single 'Cannonball' shot to number one in the charts, catapulting them into the spotlight in a way none of them was prepared for.
And for Nelson, from day one, it was hell.
Just a few hours after the live finale, she went online.
"I had about 101 Facebook messages in my inbox, and the first one that came up was from some random man, saying: 'You are the ugliest thing I've seen in my life, you do not deserve to be in this girl band. You deserve to die'," she told BBC Three.
Watch the trailer for Jesy Nelson's documentary Odd One Out. Post continues below.
Nelson had read some hurtful comments online during her time on the show, but from the moment Little Mix were crowned winners, the abuse reached another level.
"It became the worst time of my life," she said. "I wasn't just known as one of the singers in Little Mix, I was known as 'the fat, ugly one'."
Other taunts included: "Fat singing whale","The fat one is repulsive", "Kill your f***ing self", "Go chop your f***ing head off", "Jesy's face is deformed", "That one from Little Mix looks like Miss Piggy from the Muppets."
Nelson became obsessed with reading about herself online. "It was like a purposely wanted to hurt myself," she said.
She sunk into depression, but refused antidepressants. Therapy didn't help.
"Our schedule was so gruelling. I was going to see a therapist at six o'clock in the morning, crying, and then going to a photoshoot," she told The Guardian.
The cruel comments led Nelson to develop an eating disorder. She'd starve herself in the run up to photoshoots and performances.
"I'd starve myself … I'd drink Diet Coke for a solid four days and then, when I felt a bit dizzy, I'd eat a pack of ham because I knew it had no calories. Then I'd binge eat, then hate myself."
She was noticeably slimmer when Little Mix returned to X Factor in 2013 as guest performers.
But it didn't stop the abuse. Coverage of the performance centred around one tweet from 'professional troll' Katie Hopkins.
Packet Mix have still got a chubber in their ranks. Less Little Mix. More Pick n Mix.

— Katie Hopkins (@KTHopkins) November 3, 2013

"I thought, 'I could be the skinniest girl in the world, and this is never going to go away'," she recalls in documentary, Jesy Nelson: Odd One Out. "That was the point I got severely depressed. I felt like I could physically not take the pain anymore."
Later that year, Nelson tried to take her own life.
Speaking to The Sun, Nelson said: "I just remember thinking, 'I just need this to go away, I'm going to end this'.
"I'm going to constantly wake up and feel sad for the rest of my life. So what is the point in being here? I physically couldn't tolerate the pain any more."
Her boyfriend found her and called an ambulance. Her life was saved. And now she is recalling her ordeal in BBC Three documentary, Jesy Nelson: Odd One Out.
Nelson, now 28, is in a relationship with another reality show star, Love Island UK contestant, Chris Hughes, and says she is in a much better place. Deleting her Twitter account in 2014 was a big turning point.
But it's taken years to come to terms with the abuse.
"I'm a completely different person now, I'm a lot happier and mentally stronger," Jesy told BBC Three. "I really wanted to make this [the doco] because, as much as it was a horrible experience for me, I want to make something good come out of it. I've got this huge platform – why would I not use that to raise awareness of how social media is affecting people?"
If she had known what the consequences of appearing on X Factor would be, she wouldn't have done it: "I don't think anything is worth your happiness, and it was a lot of my life that I won't get back."
Speaking on the Lorraine show, she said: "I've overcome it now. There must be so many women and girls who don't feel good in themselves and struggling with mental illness.
"I want people to know there's light at the end of the tunnel. If you'd told me four years ago I'd be sat here speaking about it I wouldn't have believed you."
For 24-hour mental health support, call Lifeline on 13 11 14 or Beyond Blue on 1300 22 4636.