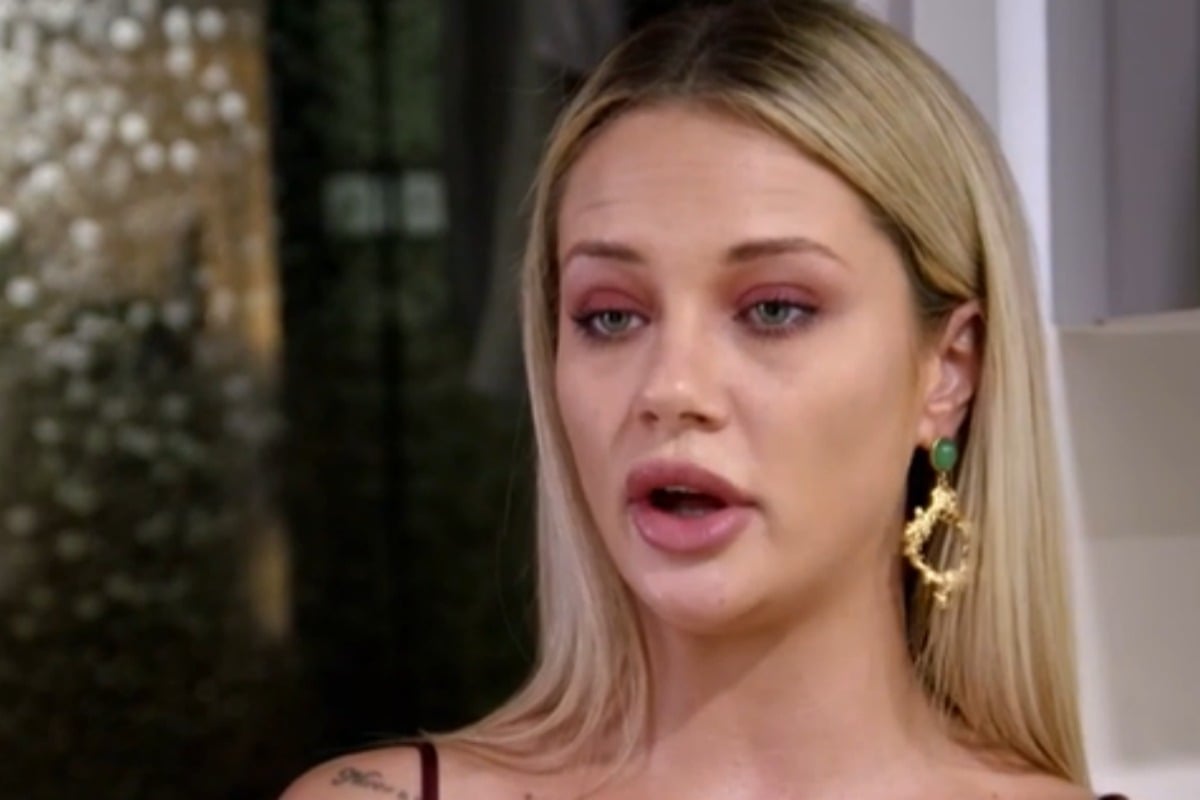 For almost two seasons of Married at First Sight, there's been one enduring conversation point: women's lips.
Not every woman's lips – specifically, the ones that appear to have been injected with filler.
Last year, it was Tracey Jewel and Davina Rankin who were targets of ridicule.
In an opinion piece published in The Daily Telegraph in March 2018, journalist Claire Harvey begged Australian women not to follow suit with the reality stars' "sausage lips".
Listen to the latest episode of MAFS Chat. Post continues after audio. 

"Why do all these women have the lips of blow-up dolls?" she wrote. "Who tells people like Davina and Tracey they look attractive with a pair of cocktail frankfurts resting below their noses?"
This year, we're having a near-identical conversation, but it's about Ines Basic, Susie Bradley, Martha Kalifatidis and Jessika Power.
Comments on social media have drawn stark comparisons between the women's appearances and their behaviour on the show, suggesting that their 'fake' exterior is a reflection of their values.
Obviously a pre-requisite for girls to accepted as a "wife"

1. 5ml of filler in lips
2. Bali Boob Job
3. Qualify as a psycho bitch

Why channel 9 have you gone out of your way to paint females in a poor light
#MAFSAU

— Seabrook (@seabrook0888) March 6, 2019
#MAFSAU why does Jess always cover her mouth when she laughs? Is it because she's worried those over inflated lips are going to explode?

— amazing (@abjsmum) March 2, 2019