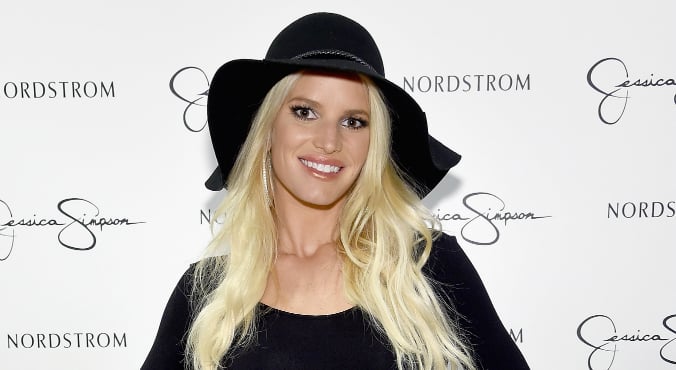 Image via Getty
O.K. We get it. Beauty is expensive.
Between topping up your makeup, those Priceline visits that spiral out of control – "Oh, I need dry shampoo, oh, and new razors and body lotion and…" – not to mention those special-occasion spray tans and shellac pedis…
Even for a normal person spending money on beauty can get out of hand.
But what would you think of a yearly beauty bill of one million dollars?
Jessica Simpson spends a reported million a year on beauty – this includes $1,000 a week reseting her lash extensions, $1,000 a week on tanning and at least $2,000 a month on treatments for her derriere.
A source told TVNZ  "Jessica's convinced she has cellulite and spends at least $2,000 a month on laser and light treatments smoothing out the back of her thighs and butt."
---
We think you'll also enjoy:
How to fake tan without turning orange
Quick tip: How to make your mascara and eyeliner last longer
The world's most idiot-proof eyeliner is here
---
 Not only does Jessica have an on-call hairstyling team (this alone costs her $230,000 a year) she also spends $50,000 on breast enlargement creams and has booby massages that are said to assist with this process.
One might think that it may be more cost-effective to actually get breast implants – but we do respect her decision to massage them to life instead.
And what about keeping that body fit? "Jess trains with Harley Pasternak three times a week at $1,500 per session."
Holy moly. You'd want to hope that Harley gets her to lift a fair few dumb bells for that amount of moulah!
For you, a gallery of beauty dupes – because makeup can be done on the cheap:
What do you think of Jessica Simpson's (beauty) spending habits?