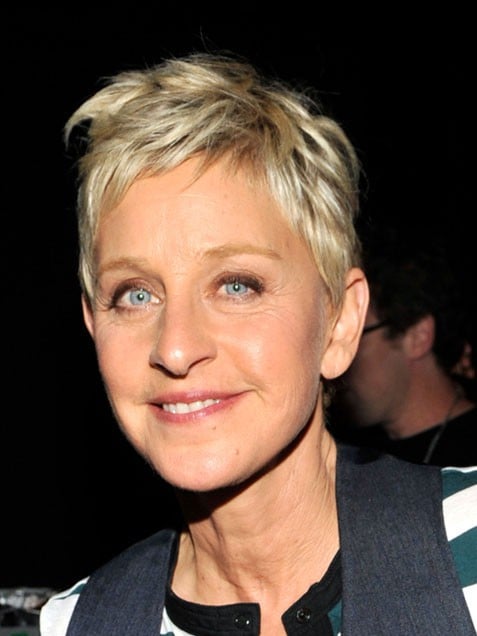 In long-term relationships, a haircut is never just a haircut.
Jerry and Jessica Seinfeld have one of the most solid marriages in Hollywood, recently celebrating their 14th wedding anniversary. They seem to be a perfect match, with Jerry, now 60, still a successful comedian and Jessica, 42, building a cook book empire that focuses on raising healthy kids.
And now Jessica Seinfeld has taught women a thing or to about hair…and marriage.
Jessica Seinfeld has chopped off her long, brunette locks and dyed them blonde. Word is that husband Jerry thinks it was a smart move…something about it being like having a new wife perhaps?
It was in December that she cut it short, into a pixie cut, and now she's gone blonde. She says Jerry and her kids love it, even though it took some getting used to. "The kids loved it," she told Style News. "And my husband loved it, which is really nice. I think it took a little bit of getting used to. I am unrecognisable, which I love! That is fun."
When she first cut her hair short, leaving it brunette, she copped a bit of backlash on social media, with comments such as, "She use to be attractive, now she looks like Jerry. Go figure." But now that she's dyed it blonde, her short hair has magically become 'sexy'. Comments such as, "Did this inspire some sexy time from J man?" were posted on her Instagram account.

So what is it with women and hair? Is it ever just hair, or does it mean something more when we make a radical change such as this?
Whenever I see a woman do something impulsive with her hair, I am filled with admiration. It takes guts. Guts I don't have.
I have hardly ever drastically changed my hairstyle. I've played around with the colour but it's always been long. I've always thought of cutting all my hair off as just giving up and something women do as they get older. Long hair to me is youthful.
I once read that women often cut their hair short after getting married and having children because they have snared their mate and had their offspring. They no longer need long, flowing locks with which to attract a mate, like a peacock uses their feathers to attract a mate.