1. Jessica Rowe's farewell on Studio 10 was enough to make anyone cry.
Well! Jessica Rowe's exit from Studio 10 this morning was quite the tear-jerker.
In her final show on Friday morning, Rowe was joined by husband Peter Overton and their two daughters, Allegra and Giselle.
"She's a beautiful mother and a beautiful wife," Overton said of his wife.
"When we're out and about as a family, people will always come up to Jessica and thank her for being so honest about telling her story, and her advocacy for mental health and mental illness.
"Everyday I admire that, it's so important…I'm mighty proud of her, we're glad to be having her home."
As Rowe teared up, daughter Giselle told her, rather wonderfully, there was no need for tears.
"You shouldn't be crying!" she said, though at this point, it was far too late.
2. Why Kate and Wills' baby numero three will get a fancy-sounding title, but still be considered a commoner.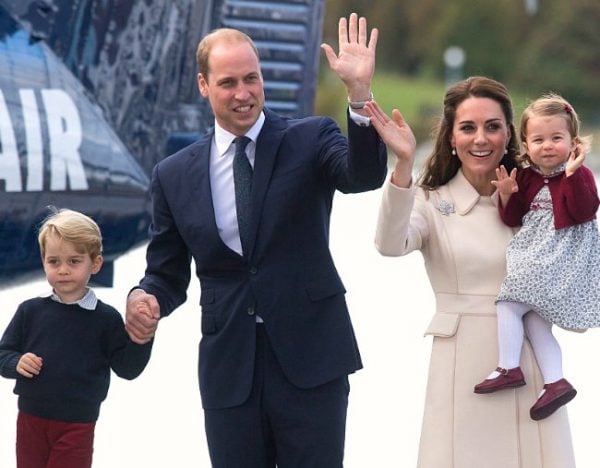 Ah, but of course. It's that time where a royal baby is upon us, and the world starts talking about exactly how we will refer to the tiny child.
According to Town and Country, Kate and Wills' third baby will have a spectacularly fancy name, because royal.
The luxury magazine reports Prince William and Kate's new baby will be known as His Royal Highness Prince Trevor (well, not actually Trevor, but it sounds nice) of the United Kingdom of Great Britain and Northern Ireland, or Her Royal Highness Princess Daria (ahem) of the United Kingdom of Great Britain and Northern Ireland.
Oh, and while we're here, did you know baby Trevor/Daria will, fancy title aside, technically be a commoner?
In the UK, the only people who are not commoners are the ones with Duke, Marquess, Earl, Viscount, and Baron in their titles.
Little Trevor. Just like you or I.
3. A Bachelor star reportedly has her eye on Married At First Sight's Telv. (Anyone else exhausted yet?)