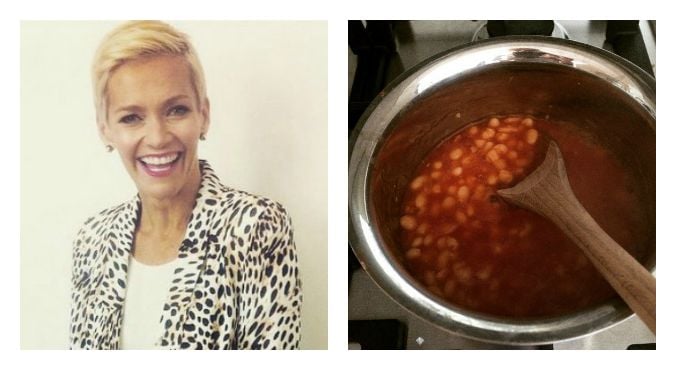 Image: Instagram (@jessjrowe).
Instagram and blogs would have us believe every single woman in the country is sending her kids off to school with sandwiches shaped and styled like Frozen characters and plating up immaculate family dinners that deserve to be showcased on Masterchef.
That might be the case for some, but the reality for most of us is a little less perfect and definitely not considered #foodporn — and TV host Jessica Rowe is on a mission to prove it's nothing to be ashamed of.
Contrary to what you might assume, given her high-profile career, Rowe does not have a personal chef or a strict kale-only diet. Since last weekend, the Studio 10 co-anchor and mother of two has been chronicling her latest culinary efforts on Instagram using the hashtag #CrapHouseWife, and they're all-too relatable for any busy woman. (So… that's all of us, right?)
On Sunday, baked beans and toast — the ultimate 'Oh god, it's been a week since I last went to Coles' pantry staple — was on the menu. (Post continues after gallery.)
Jess Rowe's #CrapHouseWife dinners
On Monday, Rowe took things one step further with a little, ah, cooking mishap.
"Today is Monday… Monday- sausages! #smokealarm #craphousewife," the 45-year-old wrote. Ahh, yes, the smoke alarm. We've all been there.
As for last night? Well, apparently Tuesday is spag bol day in the Rowe/Overton household.
Honestly, we can't wait to see what else she has in store. #CrapHouseWife might just be our new favourite hashtag/lifestyle philosophy.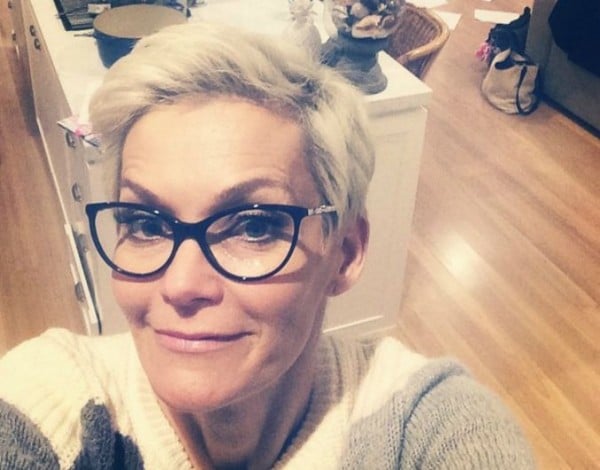 Unsurprisingly, Rowe's refreshingly real posts have struck a chord with her 8000 Instagram followers. "Looks good to me!! Your doing a great job the kids are getting a feed and kids love a sausage and it's totally going to be eaten and there is no arguments," one wrote.
"This is hilarious. My six year old loves baked beans or spaghetti on toast. I'm the best mum in the world when I make it," shared another.
This isn't to say it's not realistic to cook meals that are a little more involved than opening a tin and heating up the contents — if you love to cook and you're proud of your efforts, who are we to stop you? (Post continues after video.)
However, there's also nothing wrong with accepting that sometimes, it's just not possible to be a culinary whiz or a fifties housewife, and that's okay — because even the women with the most seemingly glamorous lives (or, at least, high-profile ones) aren't above substituting breakfast food for dinner.
What's your favourite go-to meal?