Jessica Falkholt has appeared onscreen in one of her final roles, with the show featuring a heartfelt dedication to the actress.
The 29-year-old died on January 17 from the injuries she sustained in a car crash on Boxing Day that killed her parents Lars, 69, and Vivian, 60 and a few days later her 21-year-old sister Annabelle.
But before she passed away, Jessica filmed a two-episode role in the ABC mini-series Mystery Road.
The drama – a spin-off from the 2013 film of the same name – follows Detective Jay Swan as he investigates the disappearance of two young farmhands on an outback cattle station.
In it, Jessica played an Irish backpacker, Genevieve.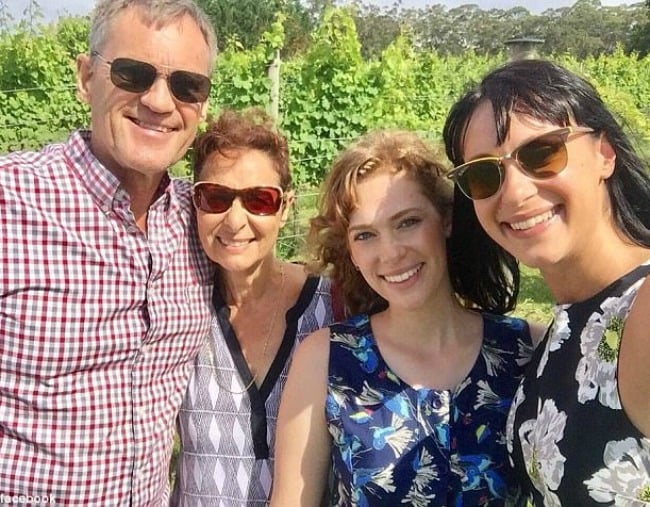 The double-part premiere of the series on Sunday ended with the on-screen dedication: "For our friend, Jessica Falkholt." Those episodes, along with the entire series, is available to watch on iView until 31 July.
Actor Aaron Pedersen, who plays the show's male lead, told TV Week the cast has fond memories of Jessica.
"It's a tragedy. But for us, [the show] is a great place to pay tribute to her," he said.
"Jess' acting was fantastic. She brought a real spirit and loved it. She was magnificent."
In the months before the accident - caused by a driver who had reportedly just visited a methadone clinic and was also killed in the collision - the former Home and Away actress also filmed two other roles.
Jessica will appear in Channel Nine's Bite Club - a show about shark attack survivors stalked by a killer - when it airs later this year. Filming for the show wrapped up in December, just weeks before the actress was killed.
She also stars as the titular character in the fantasy-thriller film Harmony, to be released this year.
You can watch the entire series of Mystery Road on iView.