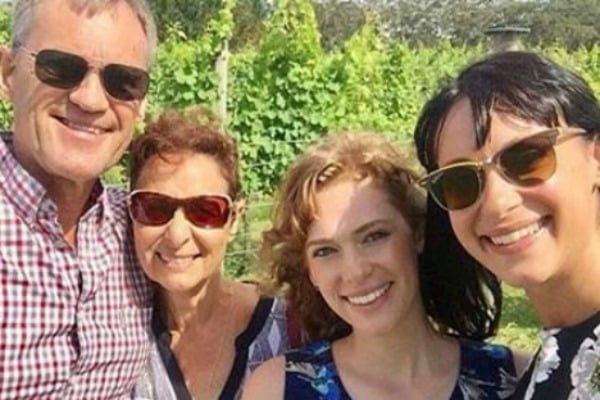 "The most we can do is ask that their deaths and tragic end wasn't in vain."
These are the heartbreaking words of Daniella Dare, a cousin of the Falkholt family, who won't be at the Christmas lunch table this year.
Like many of us will be next week – Home and Away actress Jessica Falkholt, 29, her 21-year-old sister Annabelle, and their parents Lars and Vivian were travelling in the family car when they were hit head-on by a four-wheel-drive – tragically cutting all four lives short.
Lars and Vivian died immediately while both sisters were pulled from the burning wreckage.
Annabelle died three days later, and Jessica's life support was switched off another three weeks later, the day after her family was laid to rest.