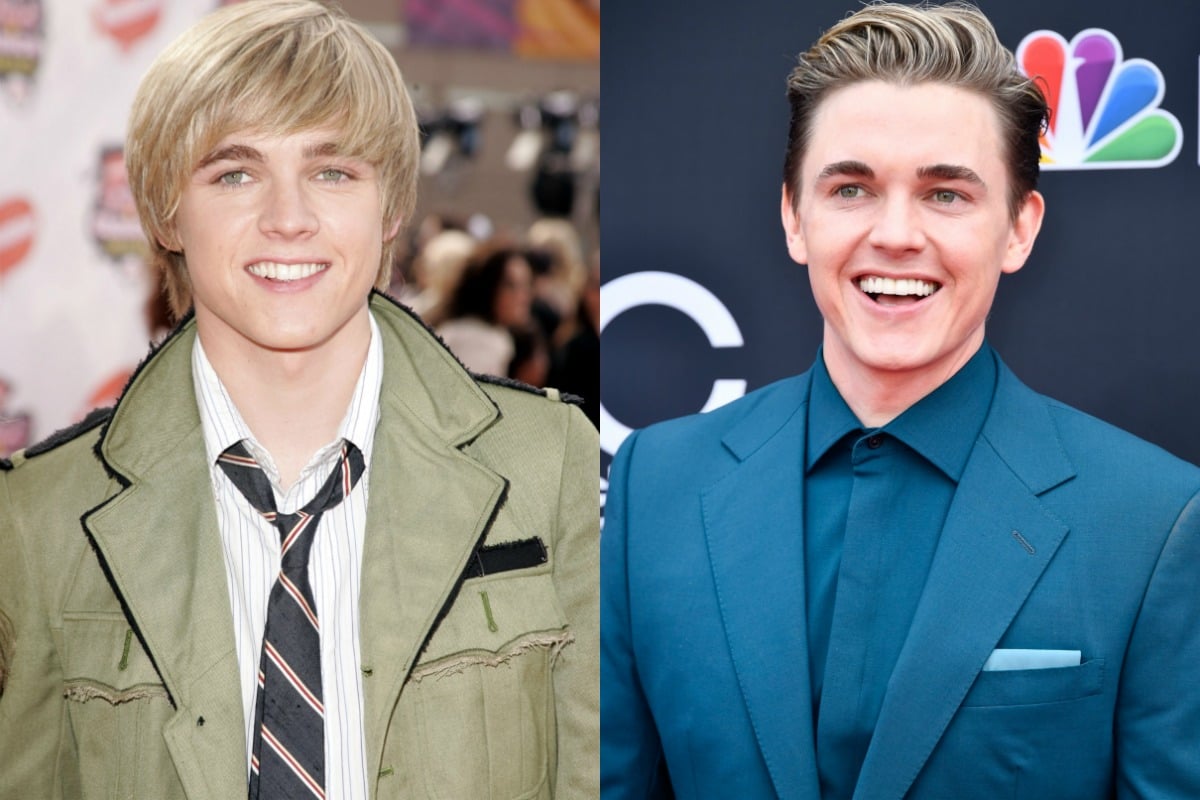 In 2004, posters of Jesse McCartney adorned the walls of teenage girls around the globe.
Somewhere between the time of NSYNC-era Justin Timberlake and the world's collective obsession with Zac Efron in High School Musical, the American singer and songwriter burst onto the scene with his debut single, 'Beautiful Soul'.
At the time, the then 16-year-old was so popular, he was mowed down by hordes of screaming fans during a mall meet-and-greet appearance.
Here's where our favourite celebrity crushes from the '90s are now. Post continues below.
"We got there, and they were like, 'We might have to shut the mall down. There are 8,000 people here and we don't really know how to get you in," McCartney told Huffington Post in 2018.
"Immediately they started going down one by one – all the security guards… I'm helping them up," he added.
"It was like my first real experience with sort of mania, but I wouldn't trade it for the world."
Fifteen years on from his rise to fame, there's still a lot of love for Jesse McCartney.
Now 32 years old, the singer and actor is set to return to Australian shores in April 2020 for So Pop Festival.
Besides McCartney, the cheesy pop-filled festival line-up also features the Pussycat Dolls, British group Steps, Smash Mouth and Sophie Ellis-Bextor.
Listen to The Spill, Mamamia's daily entertainment podcast. Post continues below.
Although most people remember Jesse McCartney from his 'Beautiful Soul' days, the singer's career actually began when he was just 10 years old.