Jessa Duggar Seewald and her husband Ben have finally revealed their newborn son's name.
The couple posted a video announcing the name yesterday on their family website.
The pair have named their first child Spurgeon Elliot Seewald.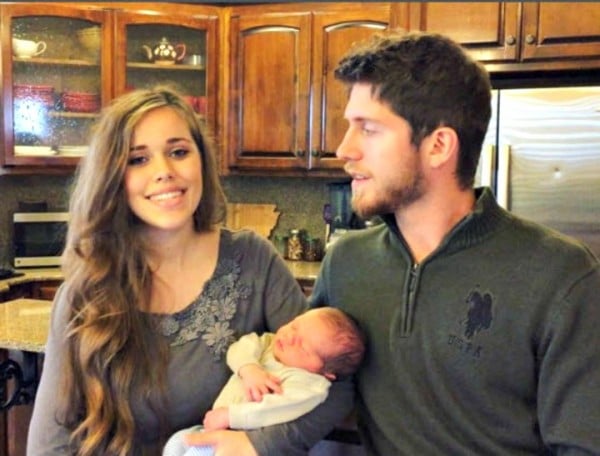 In the video, they explain the meaning behind their baby's unusual moniker.
The newborn is named after famous 19th century British preacher Charles Spurgeon.
"He had a big impact on our lives...His writings and his sermons and books are still around today, and they just continue to impact many, many people," Ben said in the clip.
Little Spurgeon's middle name, Elliot, is a nod to missionaries Jim and Elisabeth Elliot. Jim Elliot died on the mission in South America.
The Seewalds also revealed that they had nicknamed their son Quincy since the moment they realised they were expecting.