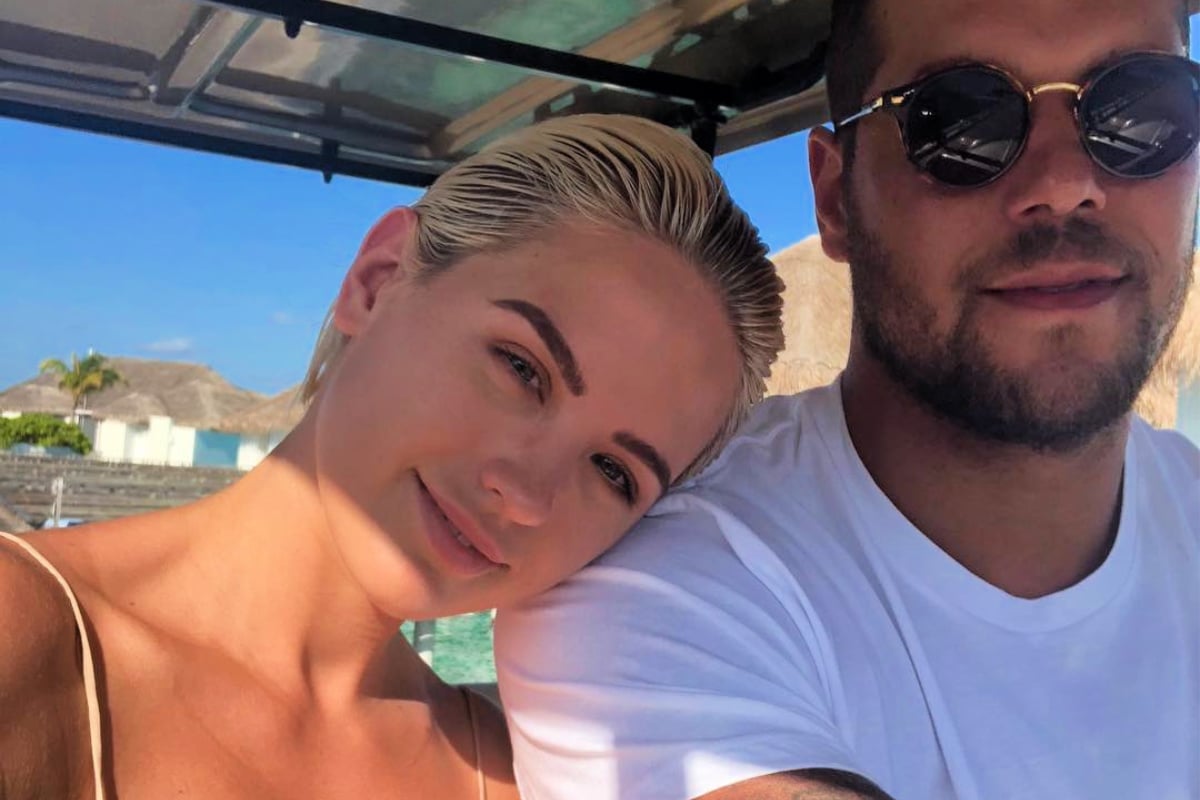 Content warning: This story contains descriptions of miscarriage and suicide, and may be distressing for some readers. If you need support, please contact Lifeline on 13 11 14, or the Sands Australia 24-hour support line on 1300 072 637. 
When I spoke to Jesinta Franklin, she was heavily pregnant but still months away from any form of maternity leave.
The 28-year-old model and business owner, who is expecting her first child with husband and AFL player Lance "Buddy" Franklin, made a point of letting me know she's always hot and sweaty these days.
"You're glowing," I told her. She thanked me before laughing and drawing attention to the button on her dress that was forever popping open. As I started asking about how she's found her pregnancy, my previous compliment felt kind of irrelevant because, well, not every pregnant woman glows. Not every pregnant woman, Jesinta included, enjoys pregnancy very much at all.
Rebecca Sparrow describes the unique, but universal experience of losing a baby in the video below. Post continues after video.
"It's been interesting, because there was such a long journey to fall pregnant – and I'm so grateful to be pregnant – but I also can't say I've 100 per cent loved being pregnant. I wouldn't say it's all been a fairy tale," the Olay ambassador said.
"There's this big fantasy around what it is to be pregnant and you only ever hear the stories about it 'being amazing' and how you'll glow, and my experience hasn't been like that. Once I started speaking to other women about it, I realised a lot of people have the same experience, but I feel like there is this expectation that you have to say it's amazing, so that's what we say.
"But it's OK to say it's not, that you're not enjoying it and you've found it really difficult, or 'I feel uncomfortable' or 'I'm not feeling good about my body'. I think there's a massive stigma around it, that it has to be this magical time where you float around in floaty dresses."
Since announcing her pregnancy on her lifestyle app in August 2019, Jesinta has been open about what her and Buddy's experience of infertility looks like. Behind every bump, there is a story. Theirs reads: Two-and-a-half years of physical and emotional challenges, and three miscarriages.