1. The rather fascinating reason Jesinta Franklin is no longer the David Jones ambassador.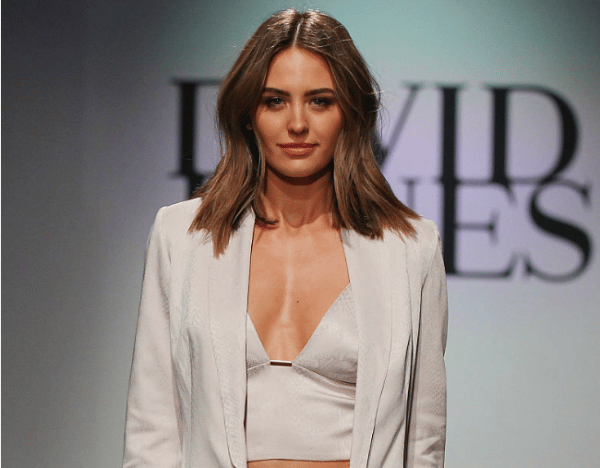 Earlier this week, it was revealed Jesinta Franklin had 'quietly parted ways' with fashion retailer David Jones after more than two years as the brand's official ambassador.
Now, according to a new report from the Sydney Morning Herald, it was Franklin who walked away from the six-figure-a-year gig.
The SMH reports negotiations between Franklin and the retailer broke down after David Jones asked for total exclusivity over Franklin's commercial deals. The offer was believed be worth $500,000 a year.
However, Franklin - who already has deals with Coach, Dior, Michael Kors and Olay - could not agree to the terms of their contract, which would have specified the model be banned from pursuing deals with brands in competition with the retailer.
On Monday, David Jones released a statement announcing Australian model Victoria Lee as their newest ambassador, thanking Franklin for her time with the retailer.
"After two great years of working together, David Jones and Jesinta Franklin will not be renewing their contract in the new year. While David Jones will be taking another direction, we are extremely grateful for Jesinta's dedication and hard work."
Franklin is yet to comment on the move.
2. Random: The kid from Spy Kids certainly isn't a kid anymore, is now marrying Meghan Trainor.
Well excuse us, but the kid from Spy Kids certainly isn't a child anymore in what is an inevitable shock to the system.
It also happens he is marrying Meghan Trainor, which is another.
"I SAID YESSSS!!!!" Trainor wrote on Instagram on Friday, announcing her engagement to Daryl Sabara, formerly Juni Cortez of Spy Kids.
"For my 24th birthday, the love of my life @darylsabara made all of my dreams come true. He proposed to me under a tunnel of beautiful Christmas lights and surprised me with my family and friends.
"I'm still in shock. I've never been this happy! Thank you Daryl, my family and friends for making me feel like a real princess and thank you Ryan Trainor for this amazing video that I'm gonna watch over and over again."
Sabara wrote a similarly lovely message on his own account.
"Happy birthday to my soulmate. Thank you for changing my life forever and thank you for saying yes! You are the most beautiful fiancé in the world. I love you."
And just as a last tiny stab to make you feel old, this was Sabara when you knew him. Ha. Happy Saturday.
3. Ryan Reynolds can't bake and Blake Lively has no issue publicly shaming him about it.
So, it turns out there is something Ryan Reynolds can't do. Bake cookies.
Blake Lively shared a photo of her husband's baking fail on Instagram captioning it, "@vancityreynolds made some Christmas cookies... He's verrry handsome though".
Lively's fans joined in to lightly-roast Reynolds, because it's Christmas, right? Roasting doesn't count? Unless you over-roast your cookies?
"Wow, what a masterpiece! It belongs in a museum," one person commented.
"It looks like a cookie you could eat after a couple of drinks," added another.
Look, we'd probably still eat them. Because cookies. And Ryan Reynolds.
4. Nicky Hilton welcomes a second baby into the world.
Here's some feel good news.
Nicky Hilton, who you may remember from such claims to fame like Paris Hilton's sister and co-queen of the early noughties, has just given birth to her second baby.
Hilton and her husband, James Rothschild, have named the little girl Teddy.
Teddy is the little sister of Lily Grace Victoria Rothschild who was born in July 2016.
5. A three letter word has landed Rachael Finch in legal trouble.
Former Miss Universe Rachael Finch and a Gold Coast-based Instagram fitness model are currently fighting over the word 'bod'.
Yes, 'bod'.
According to the Courier Mail, Sophie Guidolin - who has over 360,000 Instagram followers - has taken Finch to court to stop her using the term for her range of activewear called 'B.O.D'.
It stands for Body Of Dance in 'B.O.D By Finch', Finch's dance-based fitness program with her husband Michael Miziner which she often promotes to her 223,000 Instagram followers.
Guidolin's lawyer told the court her social media followers know the mother of four as 'The Bod' and used the name in her fitness programs as well as leggings, bikinis and exercise equipment since 2016. Her 'The Bod' Instagram account has more than 64,000 followers.
Finch started using 'B.O.D by Finch' for her own health and fitness services earlier this year.
Guidolin's application for an injunction to prevent the model from selling her activewear at Myer next year was dismissed on Thursday.
Who knew such a little word could cause so much trouble? For more about this story, read here.