It was the wedding that took everyone, with exception of the guests, by surprise.
Long-time couple Lance Franklin, 29, and Jesinta Campbell, 25, fought off months of speculation, questions and curiosity as to their impending nuptials only to marry on Friday after almost a two-year engagement.
After earlier reports revealed is was believed the couple were married in Queenstown, New Zealand, it has been confirmed the duo actually tied the knot right under our noses in the Blue Mountains of New South Wales.
A source told Fairfax Media the ceremony was attended only by those closest to the couple, with "no cousins or anything" invited to celebrate.
"It wasn't a stuffy wedding. She is known for being laid back and easy going and that's exactly what she was as a bride," the source added.
"They danced all night long and were surrounded by people who love and respect them."
Fairfax are also reporting the wedding took place at Mount Wilson's Wildenstein Gardens in a private garden. On their website, Wildenstein Gardens boasts that the privacy of the location is one of its most unique characteristics.
"Unlike other wedding venues where you share your day and space with other couples and guests – Wildenstein is yours and yours alone for the day," the website states.
Only three other weddings have been held here so far, Fairfax reports.
It is believed the 12.5-acre estate was created by interior designer James Stein Jnr and his newsreader partner Keegan Buzza, and allows the wedded couple to enjoy a reception "in a marquee nestled in the gardens."
Baz Luhrmann filmed scenes from The Great Gatsby next door to the lush and ultra-private location.
Guests, including Buddy's former Hawks teammates Jarryd Roughead and Jordan Lewis and former Collingwood and West Coast player Sharrod Wellingham, understandably stayed off social media until the Franklins broke the news over Instagram themselves.
Campbell, now Franklin, posted a photo of the newly-married couple in the early hours of Saturday morning with the caption, "Mr. and Mrs. Franklin."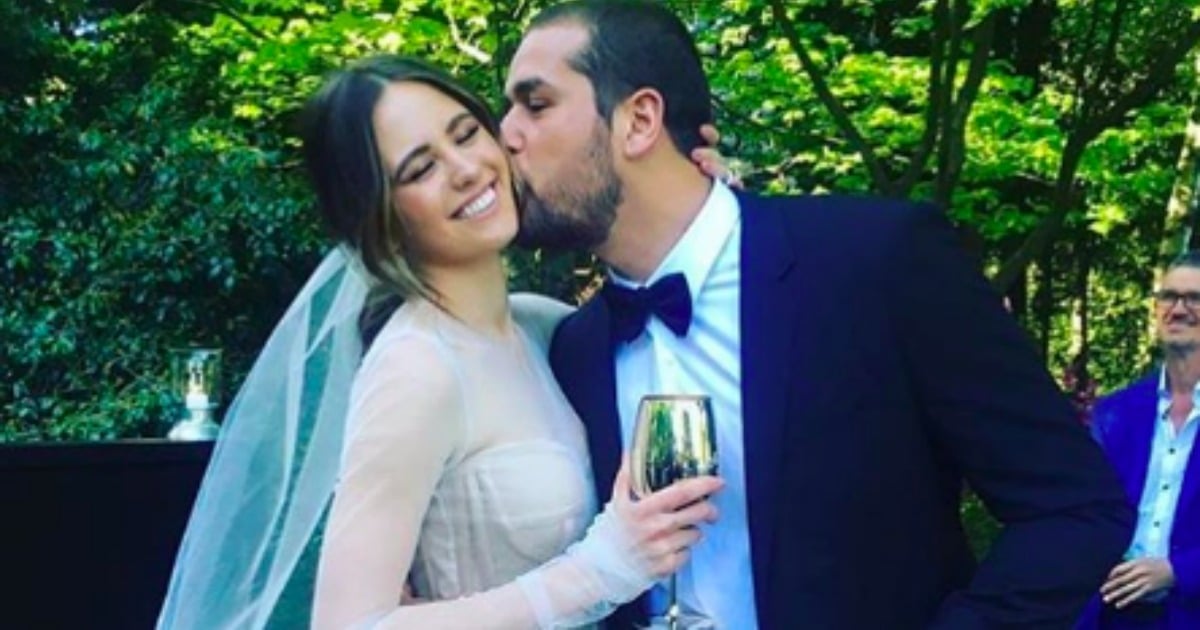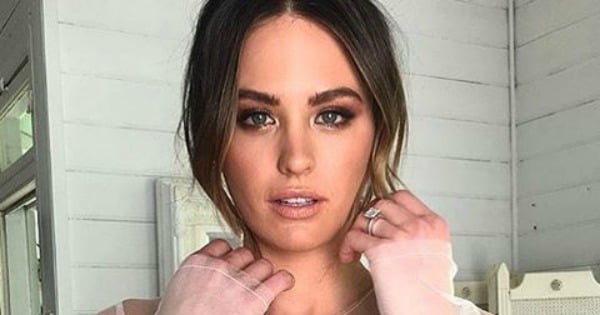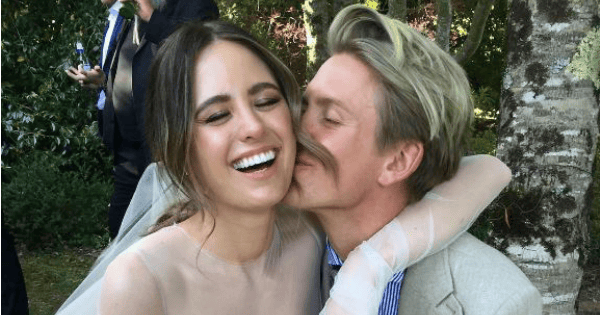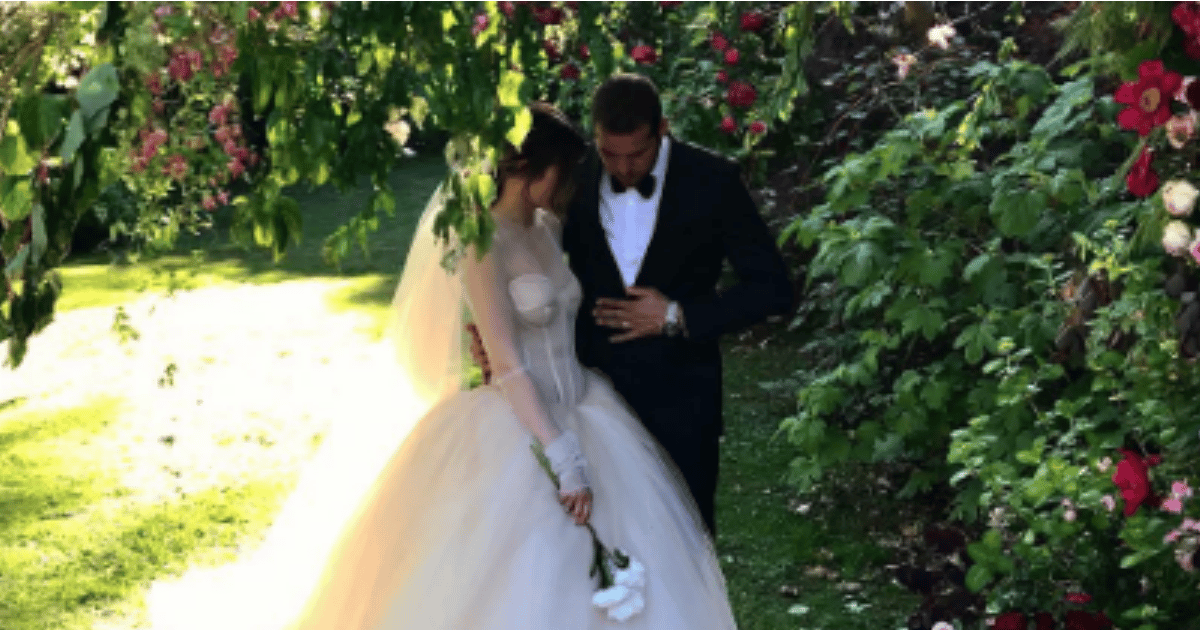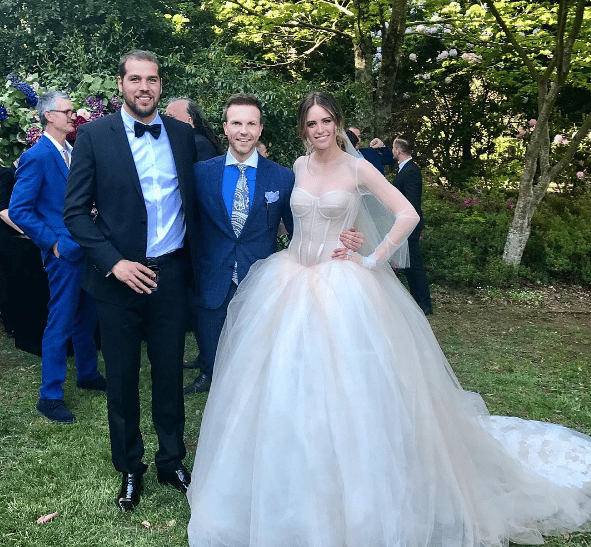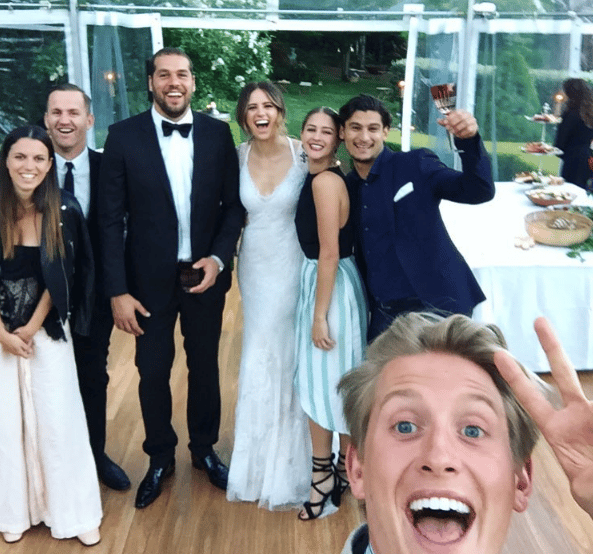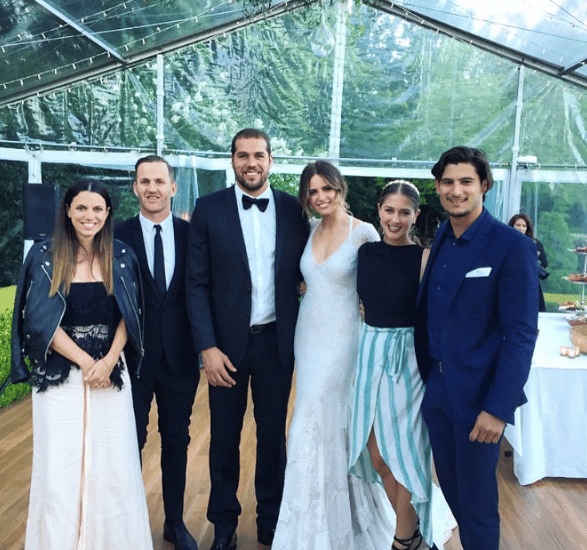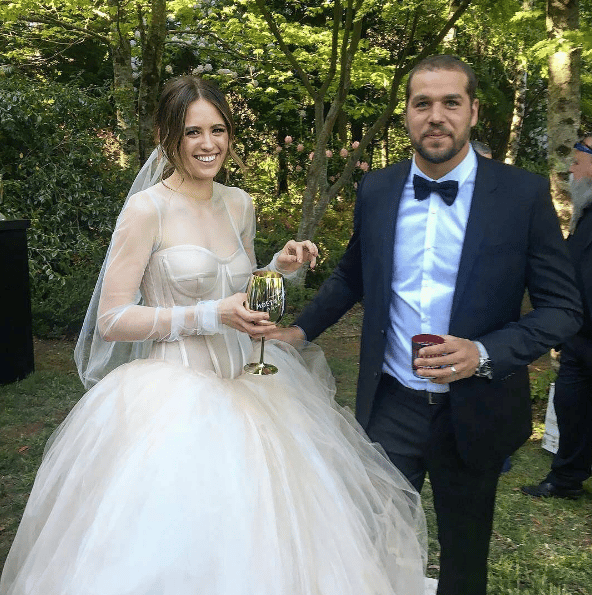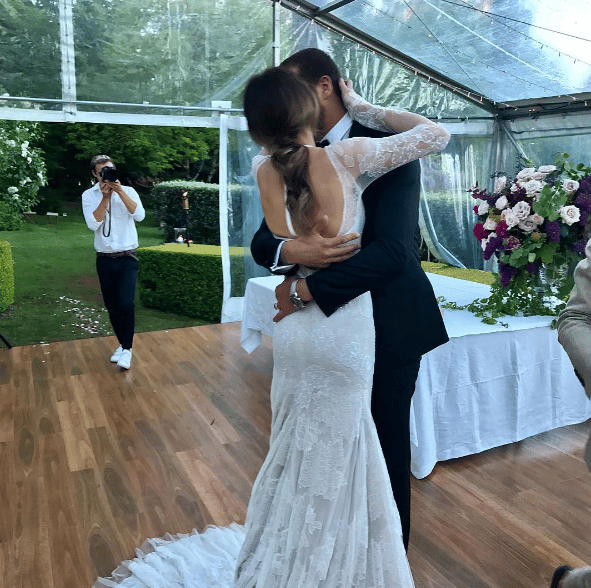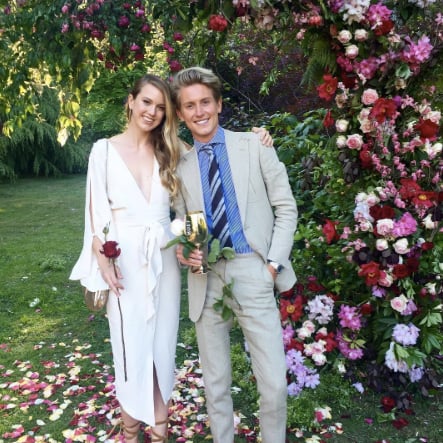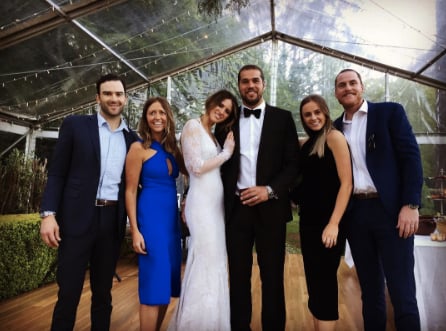 "This headache I have right now was worth it. What a night, thanks for sharing such a a special occasion with us," Buddy's former teammate Jordan Lewis also wrote on Instagram.
Draped layers of $20,000, custom-made Vera Wang tulle for the wedding, and sporting a fitted, lacy Ana Luisa gown for the reception, the bride was supported close friend Elliot Garnaut and by her sister and stylist to the stars Aleysha.
Franklin's sister Biance attended with her husband, rugby player Matt Giteau, after flying in from France where they are currently based.
For now, this might be all the details we'll be privy to. It is understood a deal has been signed with a magazine to share more photos and stories from the day.