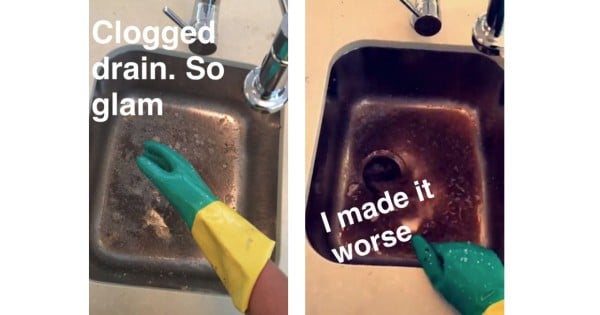 There's many things to love about Jesinta Campbell.
From her ability to flawlessly articulate her opinions to her admissions of hiding her undies into her purse during the Logies, the 24-year-old presenter, model and candle entrepreneur has proved herself to be nothing short of a legend time and time again.
And yesterday, Campbell struck again, taking to Snapchat to chronicle the home nightmare of the blocked sink.
"Clogged drain. So glam," Campbell posted on her first image, followed closely by an image of a much more sinister looking sink, captioned, "I made it worse".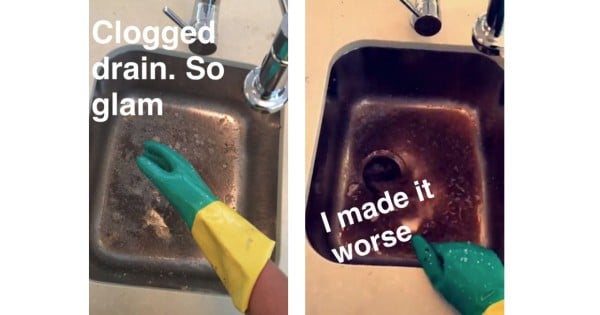 Work it, own it. Source: JesC Snapchat.
Jesinta, we love you, but that sink seemingly does not. That's a sink full of hate.
Rather than doing what most affluent young professionals would do and call a plumber, Jesinta donned rubber gloves and got stuck in. Because why bloody not?