It's the 2012 Logies and Jesinta Campbell is stepping out in a svelte dress with a bow around her waist, cloud-like puffs on her shoulders and no underpants.
We know this because speaking to Today Show hosts this morning, Campbell casually slid it into her Logies no-no list as though it were an unremarkable drop in flowing pool.
Campbell had been asked to join the panel and share her knowledge as a veteran Logie goer of red carpet do's and don'ts.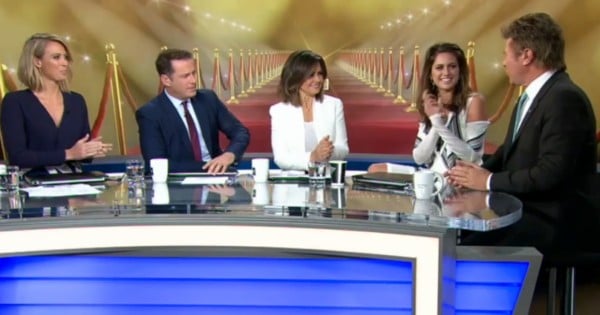 The confession came after other valid points as don't get fake tan on the day as it could streak your dress and never wear white for fear of sweat stains.
And then, out of the blue, she began.