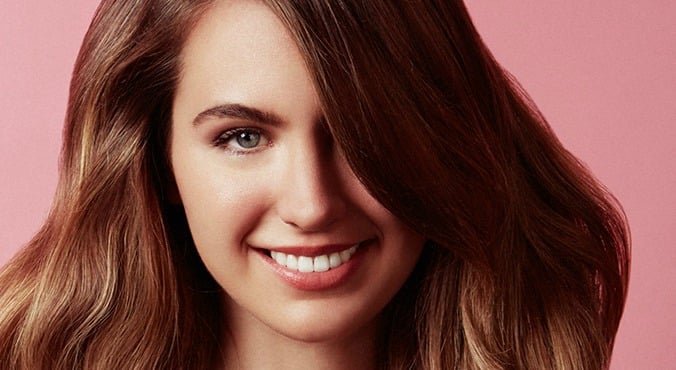 Image: supplied. 
Model and TV presenter Jesinta Campbell has been named the ambassador Joico's JOI of Giving campaign which helps sick children, we caught up with her to chat to her about the campaign, pageant life and her beauty and fitness tips.
Can you tell us about Joico's JOI Of Giving campaign?
"I'm so thrilled to be on board as an ambassador for the Christmas campaign with Joico for a second year running. The idea is to raise as much awareness and funds for the Starlight Children's foundation over the Festive season. After my visit to the Starlight room last year I saw first hand how this campaign changes the lives of sick children and their families."
We've heard it's common for women to put Vaseline inside their lips during pageants to help them smile, is that true?
"Ha, yes the Vaseline trick is true. Girls would also spray hairspray on their butt so the swimsuit wouldn't slide up while you were out strutting on stage!"
Do you and Buddy ever workout together?
"No, not really. Being fit is his job, for me it's a passionate hobby. We would rarely just say 'Let's go for a run together'. As he has been running all day. As such, we keep out fitness regimes separate."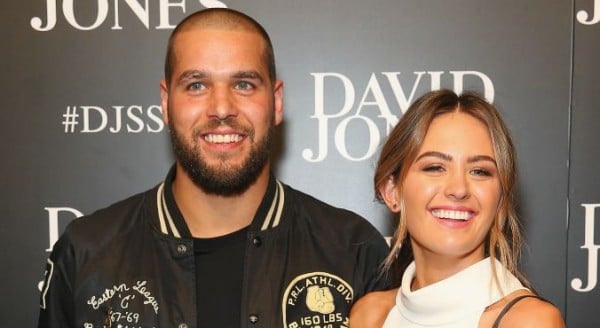 How do you keep your stress levels in check?
"I'll usually go to the gym or a walk at the beach when I'm feeling really stressed. The best thing for me is to keep everything balanced - which is easier said than done!"
How much have you changed since we saw you on Celebrity Apprentice?
"Celebrity Apprentice was such a great experience for me. As intense and hectic as the filming schedule was, I thoroughly enjoyed the challenge. The essence of who I am definitely hasn't changed however, lots has happened since the show. I think I'd be more ruthless on the show if I was on it again. I've learnt that standing up for yourself and being upfront with people is really important. (Post continues after gallery.)
Life behind the scenes with Jesinta Campbell
The Starlight Children's Foundation is the charity partner involved with the JOI of Giving campaign, will you be visiting any of the children?
"Absolutely. It is one of the reasons I am involved with the campaign and admire about Joico. I will head to visit the children's hospital towards the end of October. The most rewarding part of my job is being able to give a little time back to those in need. Especially children."
You've got an amazing short 'do now, what's your trick for it always looking on point?
"A great cut! My makeup artist Norman Gonzales will occasionally just pull out the scissors and be like "this needs a touch up" and then all of a sudden, boom. All my hair needs is a flick and these amazing layers create great volume."