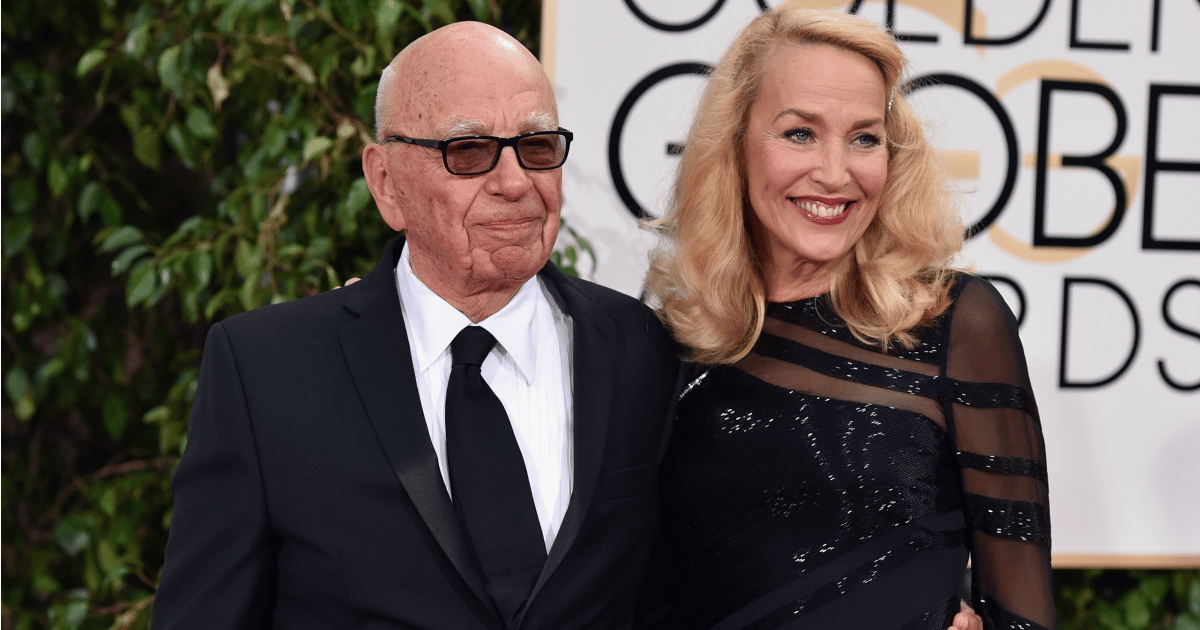 Unless you've been living under some variety of rock formation, you will be well aware that former supermodel Jerry Hall wed billionaire Rupert Murdoch this month.
Ah, the model and the billionaire. It's just such an unlikely love story, isn't it?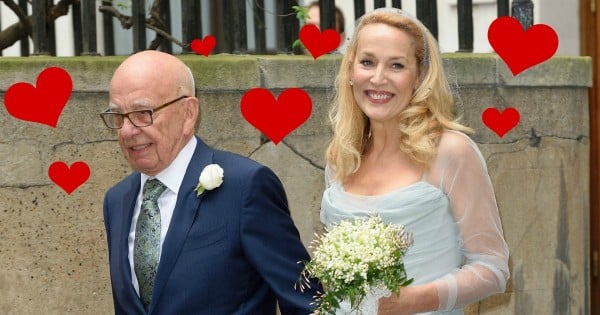 While there were an abundance of articles dedicated to Hall's sensible choice of shoe and her low-key bridal gown, details of the London ceremony and festivities have been kept relatively hush-hush. A few snaps of the blissful newlyweds stepping out of the Fleet Street church was simply not enough to satisfy the many who are deadly curious: What does a lavish wedding of rich and famous proportions look like?
Was there an epic five-story-tall cake? Did whole diamonds replace flower arrangements? Was the champagne laced with gold flecks? Did the guests use dollar-dollar bills as napkins?
Well, none of that was the case if this photo is anything to go by. According to this cute family snap shared onto Jerry's Twitter account, the Hall/Murdoch wedding was much like any other wedding, really.
The 59-year-old shared the adorable, happy snap with her thousands of followers overnight, captioning it 'My beautiful family'.
Okay okay okay – so maybe we shouldn't be so cynical about this 'unlikely' love affair. Looking at that photo, I'm actually semi (fully) converted to the whole 'Jerry and Rupert are deeply, deeply in love' storyline. It's simple. It's happy. It's entirely about family and love and smiles and GAH it's just beautiful.
This isn't about money, this is about love, you guys.
Well – that – OR I'm just a sucker for a mushy love story and have been watching way too many RomComs. You can decide.
Were you surprised by the Hall/Murdoch marriage?
Do you have any regrets from your wedding? Some of the Mamamia staff do…