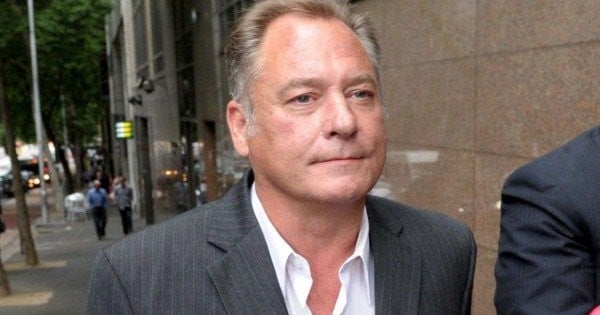 Having plead guilty to 19 counts of child sex abuse, Australian actor Jeremy Kewley has been sentenced to 23 months in prison and a three year community correction order.
Appearing in the Victorian County Court on Tuesday, the former Neighbours actor plead guilty to sexually abusing 16 children aged between nine and 14 years old over a 22 year period.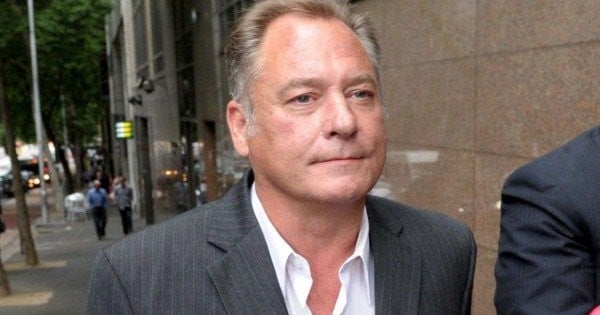 Jeremy Kewley. Image via Getty. 
The charges against the 55-year-old included indecent assault, making and possessing child pornography and indecent acts with children under the age of 16.
According to court records, the majority of Kewley's crimes were committed in 2011, when the Underbelly actor lured children to his Brighton home for what they believed was a screen test for a low-budget film.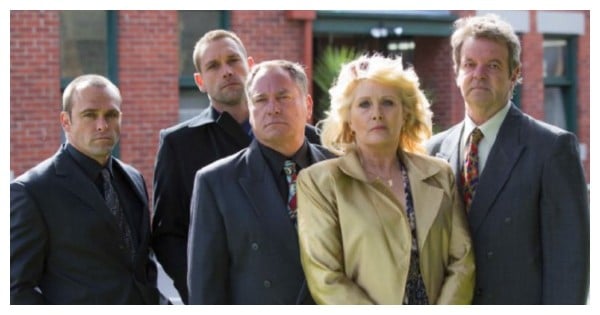 Kewley (centre) played Des Moran in Underbelly. Source: Channel 9.
Upon arrival, Kewley would allegedly ask the parents of the boys to wait downstairs, while the young men were escorted upstairs to where he had a camera set up and would have them change into lycra costumes.
The court heard that once in costume, Kewley would then touch the victims inappropriately and pretend to strangle the boys, wrestle with them, and kiss them in front of the camera.