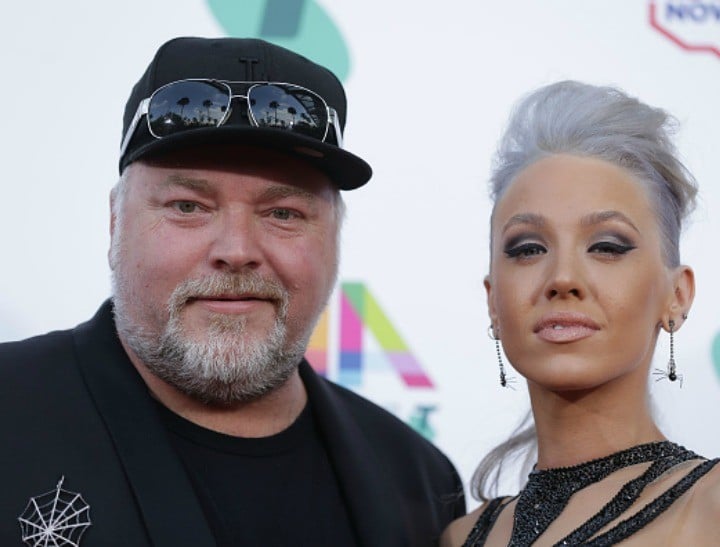 Update:  Following the sacking of Jeremy Clarkson, BBC director-general Tony Hall has been placed under protection of bodyguards following "an allegation of threats to kill" the London's Metropolitan Police Service have said.
The BBC received an email on Wednesday a few hours after the decision to end Clarkson's role on Top Gear. According to Scotland Yard, the threat required immediate action.
Previously, Mamamia wrote:
British television personality Jeremy Clarkson has a cult-like following across the world.
The highest paid presenter in the United Kingdom,  he's taken home more than ₤14 million while at the helm of the BBC's Top Gear and in that time managed to create a show that reaches 350 million viewers. Top Gear is currently the biggest selling title for the BBC and the network has made a fortune from Clarkson's ability to turn the mundane into entertainment. Clarkson is also a best-selling author whose book The World According to Clarkson stayed in top spot on the book-buying charts for an astounding eight weeks back when it was released in 2004.
He's a well-loved media persona and has subsequently become a very, very, very wealthy man.
But Clarkson is also a man with a history of making very nasty 'gaffes' and is prone to outright intolerable behaviour, including racist, sexist, bigoted and plain nasty commentary.
In 2008, Clarkson made a joke about how lorry drivers murder prostitutes, it was in reference to Peter Sutcliffe, the Yorkshire Ripper. In 2009, Clarkson ridiculed his BBC TV bosses for obsessively hiring "black Muslim lesbians" on shows to balance out the number of white straight men.
In 2010, he upset the Mexican people by making a generalised comment that they're "lazy, feckless and flatulent" In 2011, Clarkson joked about public sector workers striking over pensions by saying "frankly, I'd have them all shot. I would take them outside and execute them in front of their families." In 2012 he was filmed using the "n-word" to describe black Americans.
(Post continues after video).
Last year, while filming an episode of Top Gear in Burma, he referred to a local as a "slope". Also last year, he managed to upset Argentinians by driving through the country in a car with a number plate apparently referencing the Falklands War.
And this week Clarkson in the news again because he punched a senior producer of Top Gear in the face and called him a "lazy Irish c*nt" because instead of getting a hot steak for lunch, he was offered a cold meat platter instead.
Now that's a legitimate reason to be racist, offensive and violent, right?
It was with this violent act that Clarkson finally crossed that very thick line of the BBC and has finally been sacked from his own television show.