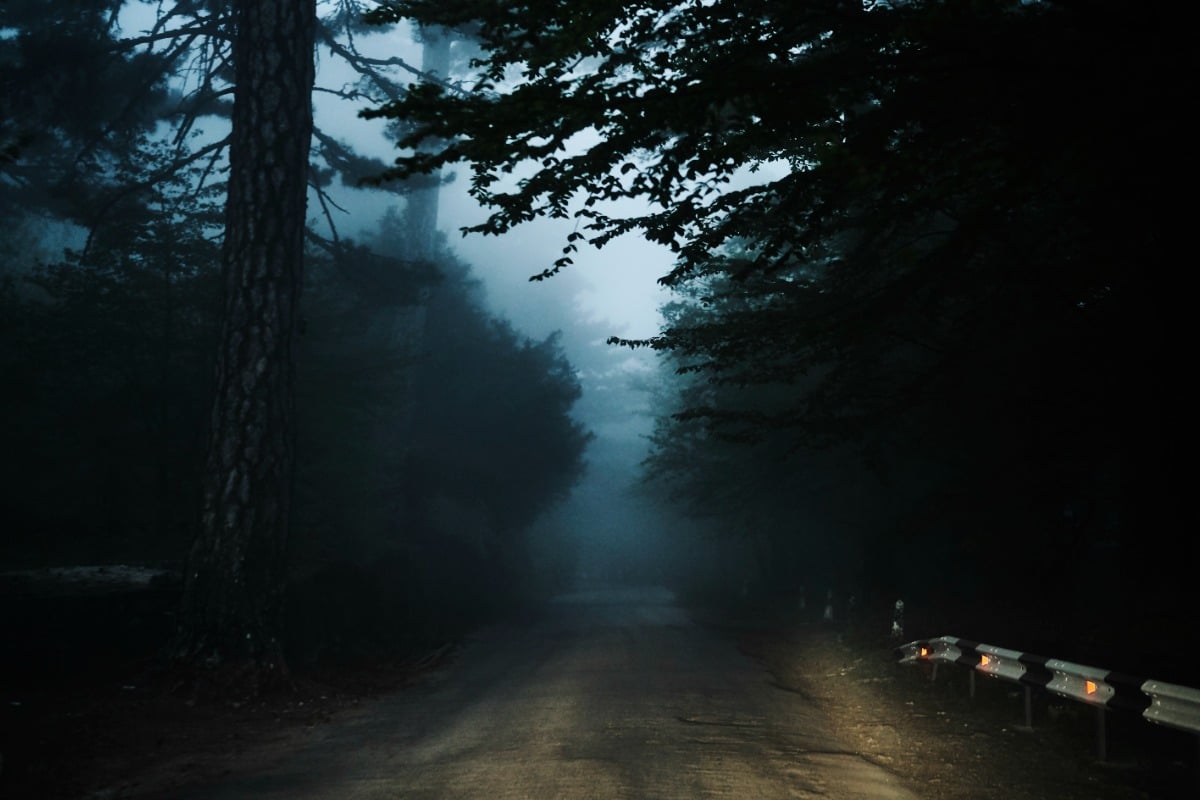 For the past 40 years, people driving down a stretch of road on the NSW Central Coast have told the same story.
They were driving along Wilfred Barrett Drive, between Magenta and Noraville, late at night, when a young woman in a white dress, with long flowing hair, appeared on the side of the road. She put her thumb out, indicating she'd like a lift, and they pulled over and picked her up.
She always sat in the backseat.
The conversation was brief. The woman would answer the driver's questions but trail off at the end of her sentences.
The Mamamia team investigated Manly's Quarantine Station, said to be one of the most haunted spots in New South Wales. Here's what happened…

By the time they passed the Noraville Cemetery, the woman had disappeared and they were alone in the car again.
When they arrived in the next town, they'd tell their story to bemused locals who had heard it all before. The police had dealt with countless reports in the past.
The phantom hitchhiker was local lore, as much a part of the Central Coast identity as beaches and train stations.
Many believe the phantom hitchhiker is the ghost of a young woman who was hitchhiking home from work in the 1970s. The woman got into a car with five young men who took her to Jenny Dixon Beach, repeatedly sexually assaulted her, and left her for dead.