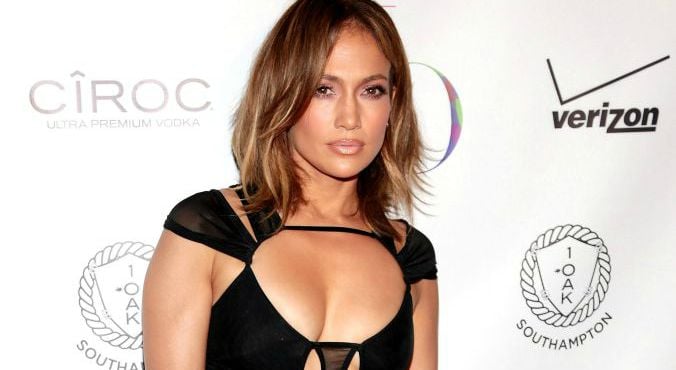 Image via Getty.
Jennifer Lopez celebrated her birthday over the weekend, and like most of us pulled out all the stops with a killer outfit and smile to match.
But while much attention has been paid to her dress (for the record, we think she looks amazing), there's something else we can't stop looking at – her makeup. More specifically? Her lips.
Yes, Jennifer Lopez has managed to bring back arguably the most detested '90s beauty trend, and made it look incredible. Visible lip liner, take a bow.
Flash back over 10 years ago and dark brown lip liner was an essential tool in anyone's makeup bag. In fact, the starker the contrast between your lip liner and lipstick colour the better. (Post continues after gallery.)
A peek into the life of Jennifer Lopez
Unsurprisingly, Lopez was an such a champion of the bold lip look through the nineties and early 2000s, that the "J-Lo Lip" was the most requested makeup look, according to makeup artist Ashley Ciucci.
RELATED: "Short hair, don't care." Jennifer Lopez goes into Phase Two of her short hair plan
While it seems to go against every lipstick tip we use today, the 46 year old still manages to make it look awesome. The secret? Keeping the tones as similar to your natural colouring as possible.