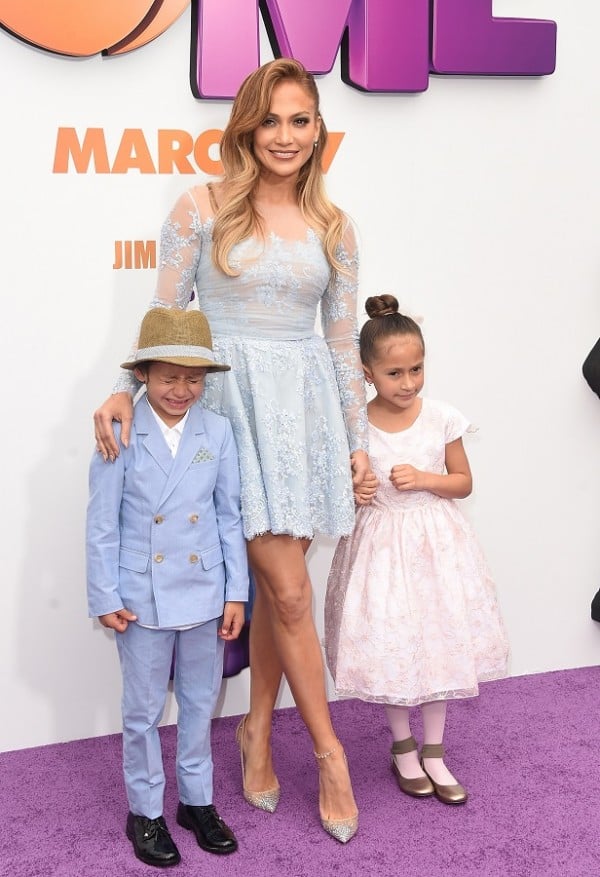 Oh. Gorgeous.
Proof. Sweet, glorious proof that Jennifer Lopez, 45 is exactly the same as every other mum in the world, and her kids are just like our kids.
They're beautiful children sure, but they have tantrums people. Foot stomping, frowny face tantrums. They cry while in public, and their celebrity mum attempts to reason with them.
When Lopez and her twins Emme and Maximilian, aged seven, stepped out on the red carpet for the premiere of her upcoming animation film Home the trio looked flawless.
But not long into the snaps, poor little Max had a tantrum on the red carpet in front of many flashing cameras. While not all of us have to deal with tantrums in front of the paparazzi, it's something we can all relate to.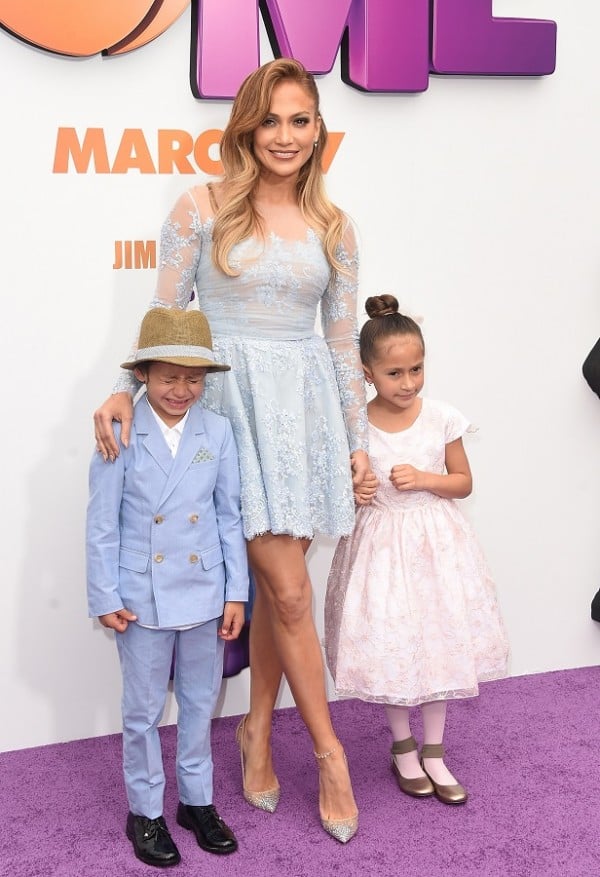 The celebrity mum handled the situation well. She kept smiling for the cameras, and when the time was right lowered herself to her kids' level and made sure they were doing okay.