For all the famous (and fabulous) female faces we saw at this week's Golden Globes, there was one star who was missing.
Three-time Golden Globe winner, Jennifer Lawrence was nowhere to be seen… and it's not because she didn't nab herself a nomination.
It turns out, the 27-year-old had every intention of attending the show's after parties and had even planned on being a date for her new best friend, Emma Stone.
But when Stone called her after the ceremony, their plans took a drastic – if not hilarious – turn.
LISTEN: From Oprah's kick arse speech to the new TV show you have to watch immediately, The Binge rounds up all the best moments from the Golden Globes. Post continues after audio. 
Sharing a video on Facebook, Lawrence joked that the 29-year-old Battle of the Sexes star was to blame for her skipping the celebrations after a sudden change in plans.
"Hey…what happened tonight," Stone can be heard asking her friend, who she bonded with after discovering they shared the very same stalker.
"Well, um, you had told me that you wanted me to be your date to the after parties," Lawrence replied.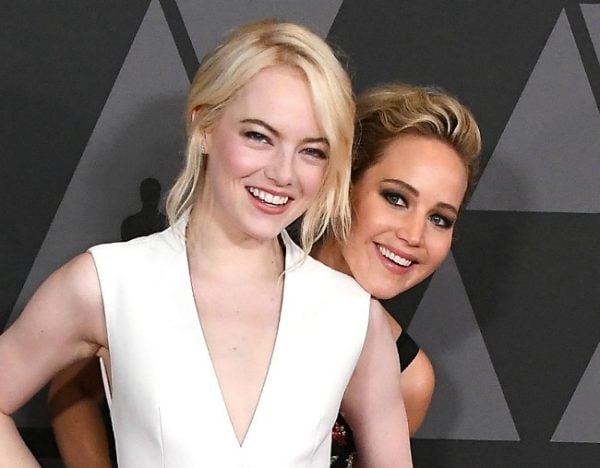 "So I, you know, got us tickets... booked us a car and I was halfway through glam when you told me that you didn't want to go.