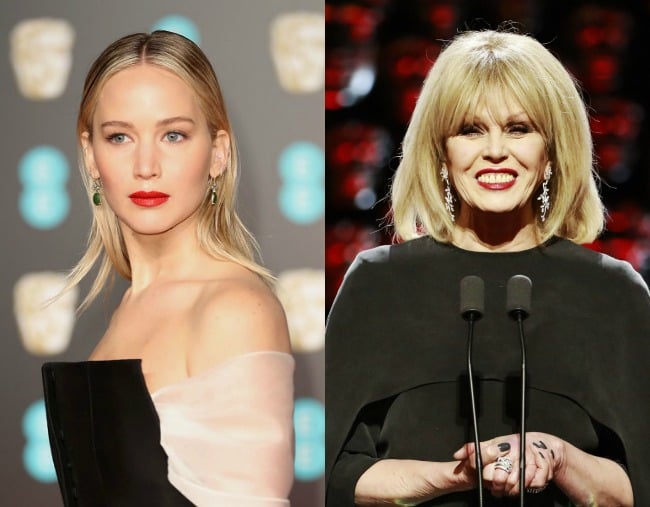 Jennifer Lawrence has accidentally induced the wrath of a nation after joking with BAFTAs host Joanna Lumley on live TV, not realising "throwing shade" at the national treasure is akin to trespassing and treason on British soil.
When introducing Lawrence to present the first award of the ceremony, the Absolutely Fabulous star gave the 27-year-old actress overly sugary introduction:
"Right let's start giving out some of those beautiful BAFTAs shall we?
"And we start with the award for Outstanding British Film and who better to kick the whole evening off than the hottest actress on the planet.
"Soon to be seen in Red Sparrow, it's the ravishing Jennifer Lawrence."
Watch the exchange at the BAFTAs in the video below.
Sashaying on to stage, a mildly uncomfortable Lawrence responded: "Hi, that was a bit much but thank you Joanna."
Well. This is what happened next: