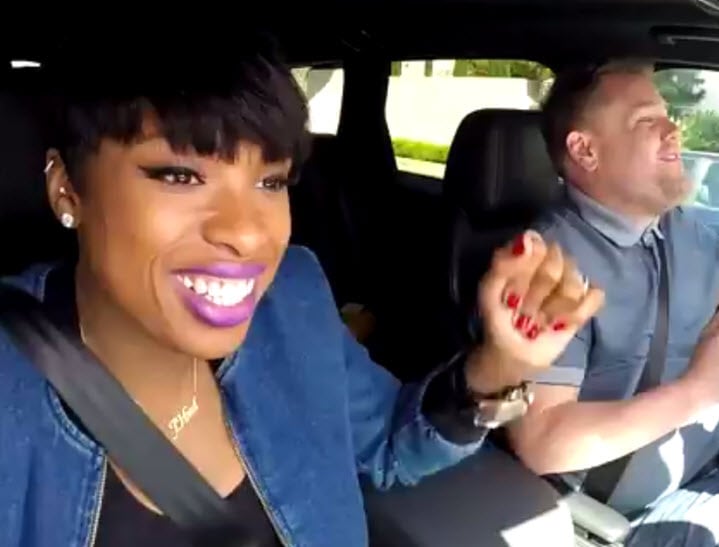 How do you top Mariah Carey belting out karaoke in your car on the morning commute? By inviting Jennifer Hudson for a car-ride singalong, it seems.
Actor/comedian/singer James Corden just shared a car ride and a duet with none other than Oscar-winner Jennifer Hudson — and recorded the gloriously musical trip.
Related content: Mariah Carey sings karaoke in her car. To her own songs.
In his second excellent installment of Carpool Karaoke for The Late Late Show with James Corden (the first instalment involved Mariah singing Always be my Baby ), an impatient Corden waited in his car for Hudson, 33, to join him for his morning commute.
Then, during the trip to his LA studio, the pair duetted on her new single Trouble with rapper Iggy Azalea (he was a very able Iggy) and other songs from her back catalogue.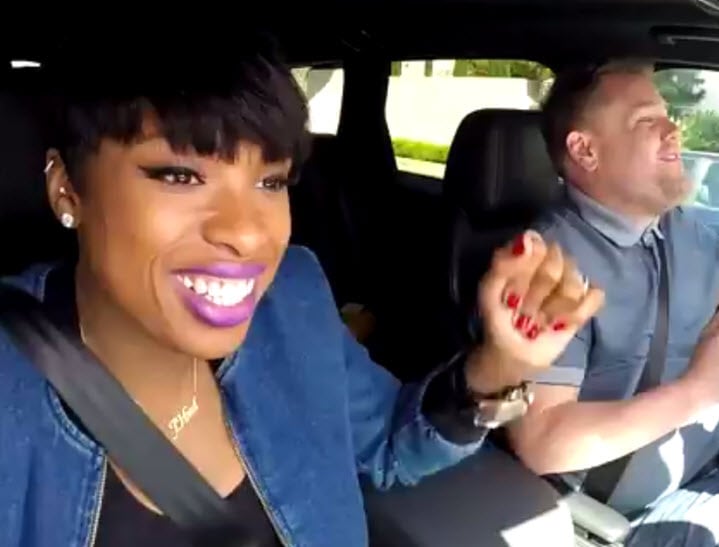 The ride included a musical stop at a drive-thru window (the word "cheeseburger" has never sounded so soulful).