1. Two celebrities wore the exact same dress to Derby Day and HOW DARE THEY.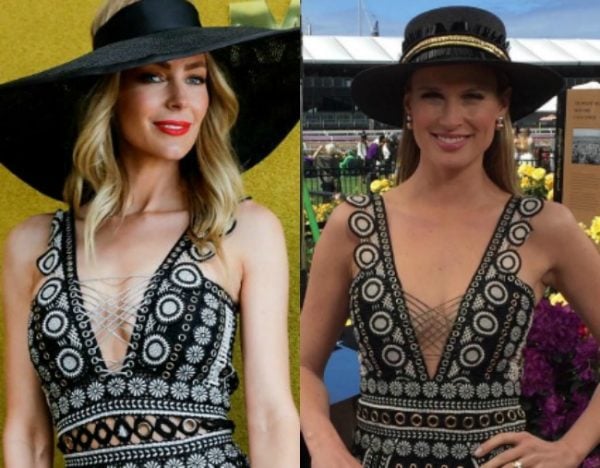 Excuse us, but we have a disaster on our hands.
Derby Day is today, and two celebrities turned up in the same dress! The same dress! How wild! If you checked the news today, you would've seen it as the top story for some of our key news sites. (Because what's more important than a piece of fabric, produced en masse, worn by more than one person?)
The headlines came in thick and fast:
THAT'S AWKWARD: Celebs' embarrassing Derby dress disaster
Jennifer Hawkins' Derby Day fashion faux pas
Oh dear! Disaster as Channel Seven racing presenter Francesca Cumani wears SAME dress as Derby Day queen Jennifer Hawkins... and quickly puts on a jacket when model arrives in The Birdcage
Ugh. How embarrassing. Jennifer Hawkins and Francesca Cumani turned up in the same Jonathan Simkhai dress and will someone please shield our eyes from the horror?
We're kidding, obviously.
They looked beautiful. And if we were heading to the races, we all would've worn that dress too.
Can you imagine the horror then?
2. If you looked at The Bachelorette's Stu and thought 'Hmmm, I suspect Botox', congratulations! You were right.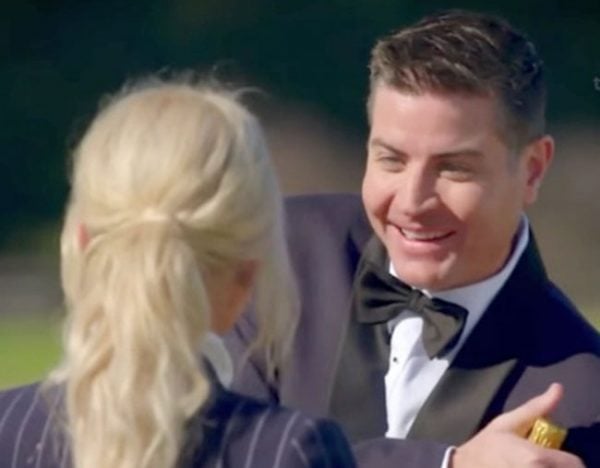 Bach fans (we're guessing all those who aren't into Bach scrolled right onto story numero three), Sophie Monk's chosen dude Stu Laundy has admitted to that thing we all suspected without actually saying.
The 44-year-old got ye olde Botox before his stint on the dating show. 'Tis true.
"It was something stupid friends do on the drink and right now you are seeing the back end of that on my forehead. It is a juvenile boys' story," the super-rich publican heir told The Daily Telegraph in an interview where he admitted there are "no plans" for the future between he and Monk.
Coooooool.
His forehead was curiously smooth, right?
Case closed.
3. So this is how you celebrate turning 22 if you're a Kardashian.
Anyone who is over 21 knows your next few birthdays are a little, well... meh.
Not so, if you're a Kardashian - or Jenner for that matter. Kendall Jenner celebrated her 22nd birthday on Thursday with a Mexican feast at a popular LA restaurant, Petite Taqueria, Page Six reports.
A source told the gossip and celebrity news site around 50 of the model's friends and family attended, eating and drinking margaritas while a DJ played. Apparently, Kris, Caitlyn, Kim and Kourtney were all at the party, while Khloe and Kylie were not.
Page Six suggested this was because they're pregnant - and we all know pregnant people can't have any fun. *eye roll*
4. A very brief guide on how to score a cool $1000 off Chrissy Teigen.
Be the waitress who's serving her.
(We told you it was brief.)
The model visited an Ohio branch of the popular (but slightly misguided) Aussie-themed Outback Steakhouse restaurants with her daughter and others on 27 October.
The 21-year-old waitress serving Teigen said the 31-year-old left a US$1000 tip (that's $1300 in Aussie dollars) on top of bill that was less than $200, Associated Press reports.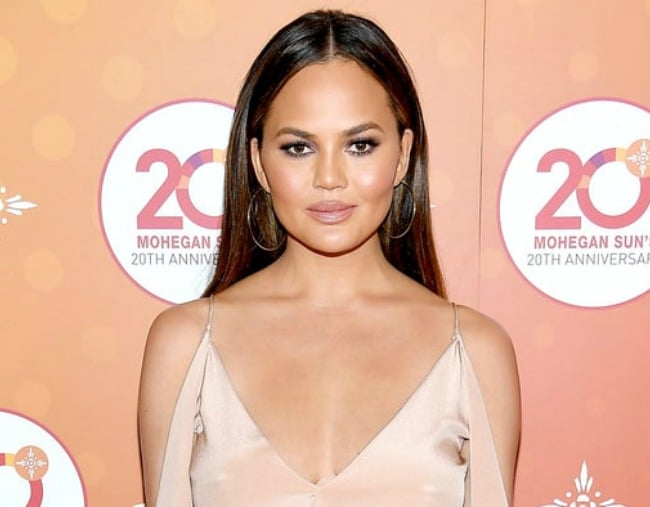 The waitress, Mikayla Scott, was, understandably, surprised and thrilled.
"I was like, 'Oh my god, praise the Lord'."
Scott says she's going to use the money to fix her family's car and share some with her co-workers. Sounds like it couldn't have gone to a more deserving waiter.
5. In case you missed it, Rebecca Maddern is 40, pregnant, and bloody sick of morning sickness.
AFL Footy Show host Rebecca Maddern has announced she is pregnant with her first child, and she's already become familiar with one of pregnancy's most annoying drawbacks.
Posting on Instagram, the TV presenter wrote her and husband Trent Miller "can't wait" for their new arrival next year.
In an interview with The Fix, Maddern said she and her husband of three years have enjoyed surprising their closest family and friends with the news, though she struggled to keep it a secret for those first few weeks while battling morning sickness.
"I suffered quite badly with morning sickness, or as as I like to call it 24/7 sickness, early on," she told the news outlet.
"That's tough because you can't tell workmates why you're not 100 percent — but that has pretty much passed now, so it's nice to start to enjoy the feeling of being pregnant."
For more on Rebecca Maddern's big news, continue reading here.