1. Two celebrities wore the exact same dress to Derby Day and HOW DARE THEY.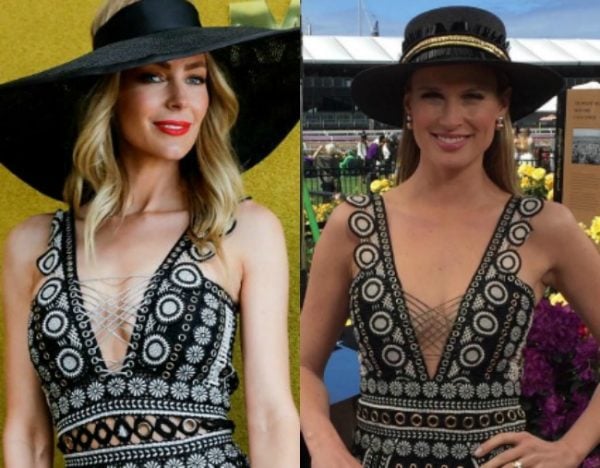 Excuse us, but we have a disaster on our hands.
Derby Day is today, and two celebrities turned up in the same dress! The same dress! How wild! If you checked the news today, you would've seen it as the top story for some of our key news sites. (Because what's more important than a piece of fabric, produced en masse, worn by more than one person?)
The headlines came in thick and fast:
THAT'S AWKWARD: Celebs' embarrassing Derby dress disaster
Jennifer Hawkins' Derby Day fashion faux pas
Oh dear! Disaster as Channel Seven racing presenter Francesca Cumani wears SAME dress as Derby Day queen Jennifer Hawkins... and quickly puts on a jacket when model arrives in The Birdcage
Ugh. How embarrassing. Jennifer Hawkins and Francesca Cumani turned up in the same Jonathan Simkhai dress and will someone please shield our eyes from the horror?
We're kidding, obviously.
They looked beautiful. And if we were heading to the races, we all would've worn that dress too.
Can you imagine the horror then?
2. If you looked at The Bachelorette's Stu and thought 'Hmmm, I suspect Botox', congratulations! You were right.