With her calm, sweet voice and impossibly adorable dimples, Jennifer Garner, 43, is one of those celebrity mums who appears to have it perfectly together.
Both on-screen and off, Garner personifies the patient and organised modern mother. Her clothes are immaculate. Her hair is neat. She appears to shower regularly. She is almost alarmingly happy.
I imagine her nighttime routine to be nothing less than heavenly.
It would begin with a healthy dinner cooked for children who actually eat it, followed by bath time in one of her three obscenely clean bathrooms. Of course, bedtime would come and go without a fuss, and she would sit on her white, unstained lounge with a glass of red wine, wondering how life could get any better.
But a recent Vanity Fair video of Jennifer Garner reading the hilariously honest bedtime story 'Go the F**k to Sleep', suggests that maybe, just maybe, the frustration that comes with putting young children to bed is familiar to all mums, even ones who look like this: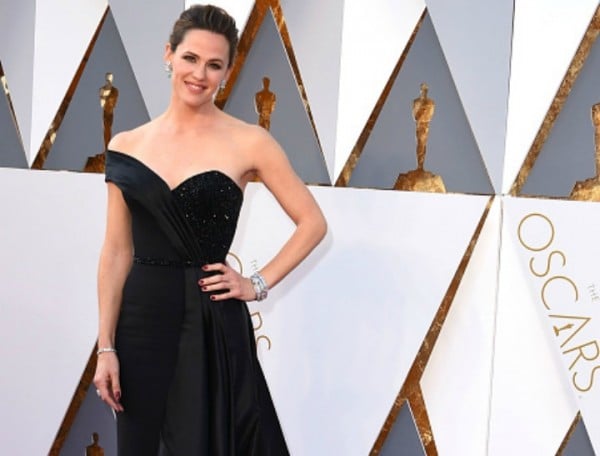 As a mother of three to Violet, 10, Seraphina, 7, and Sam, 4, Jennifer Garner has had a lot of experience with putting kids to sleep. And it can't all have been easy.
You simply couldn't fake the tone in her voice when she reads:
The eagles who soar through the sky are at rest,

And the creatures who crawl, run and creep,

I know you're not thirsty,

That's bulls**t, stop lying,

Lie the f**k down my darling, and sleep.
'Go the F**k to Sleep', written by Adam Mansbach and illustrated by Ricardo Cortes, became somewhat of a classic children's book in 2011, when it reached No. 1 on Amazon.com. The idea began when Mansbach, exhausted from spending two hours trying to put his two-year-old daughter to sleep, posted a Facebook status that read: "Look out for my forthcoming children's book, 'Go the — to Sleep'.
The response on Facebook was so overwhelming that Mansbach decided to follow through with the project. He believes it resonates with its audience because it cuts through the niceties parents use when putting their children to bed, and instead, allows parents to laugh at themselves. Mansbach says the frustrations of being up in the middle of the night trying to get your child to sleep "are not permissible to talk about. We're not completely honest because we don't want to be bad parents."
Perhaps the best quality of the book, and Jennifer Garner's impassioned reading of it, is that it's really about solidarity for tired parents everywhere.
So next time you're up in the early hours of the morning, patiently encouraging your precious angel to doze off, remember to recite your own lullaby:
All the kids from daycare are in dreamland,

The froggy has made his last leap,

Hell no you can't go to the bathroom,

You know where you can go?

The f**k to sleep.
However, we don't recommend it becomes part of your regular nighttime routine.